Disaster Relief
Giving relief to vulnerable groups most impacted by COVID-19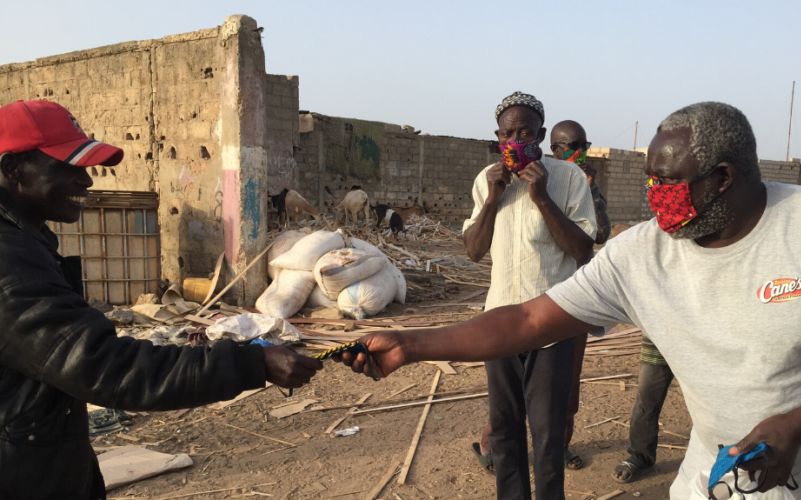 Donate to This Project
Return to All Projects
Your gift provides food, hygiene supplies, educational resources, and cash assistance for refugees, the displaced, and the rural and urban poor.
The COVID-19 pandemic is impacting every country of our world, and the needs are overwhelming. We are grateful to partner with dozens of church-centered relief initiatives in more than 20 countries, including the US.
This is where your gift goes:
West Africa
Among the urban and rural poor, our team and local partners are providing food, soap, masks, and COVID-19 resources to families. Our emphasis is on providing aid to internally displaced people who lack access to adequate shelter, nutrition, and medical care.
Europe and the Middle East
In the Ukraine, we have partnered with aXcess workers and local churches to provide food packets to displaced senior citizens. In a country in the Middle East, we are helping our Alliance colleagues provide food and rent allowances for 20 families deeply affected by their country's shutdown.
Latin America
In partnership with 23 local Alliance churches, food and medicine are being distributed to impoverished families in the Dominican Republic, Paraguay, and Brazil. In Colombia, our relief work among Venezuela refugees continues as they remain a highly vulnerable population.
Asia
Due to lockdowns, families with very little have gone weeks without income. In partnership with local believers, your gifts are helping to serve 355 marginalized families. Each family receives food packets with enough rice, lentils, salt, cooking oil, sugar, and soap to last three weeks.
United States
Over 80 U.S. Alliance churches in 20 states received grants through CAMA. In New York, New Jersey, and other hard-hit states, dozens of Alliance church members have received financial assistance. Other churches are providing meals, masks, and care packages for children, senior citizens, low-income families, refugees, and migrants.
The church is alive and actively engaged in serving communities. Your gift today will support these initiatives and launch even more.