---
As regions of South Asia fight a severe second wave of infections, our partners on the ground are doing all they can to care for the sick, hungry, and grieving.
"The struggle, pain, and the helplessness of ordinary people are beyond description," a CAMA partner says.
Medical professionals are exhausted and have reached their limits. Vulnerable families are left unsure where to find food for tomorrow. To meet these desperate needs, CAMA has sent $80,000 to advance the relief work of local believers.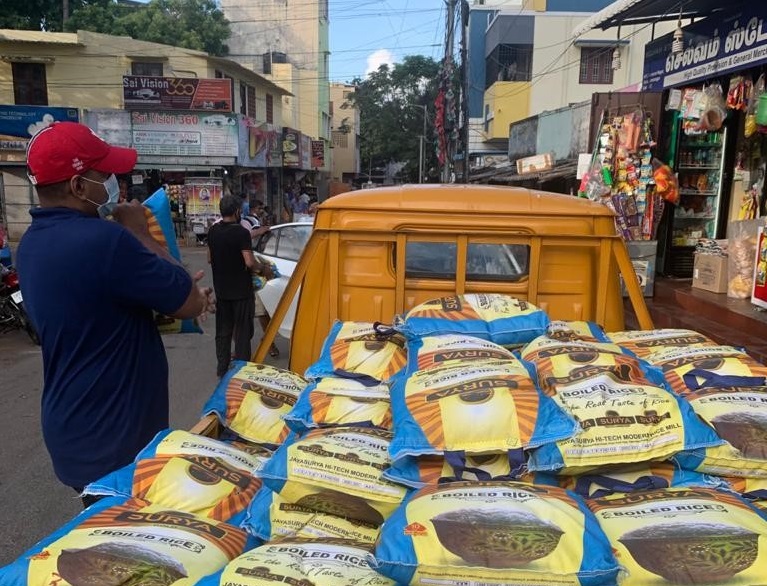 It's a crucial time, and more relief is needed.
CAMA will continue to use donations to assist in three ways:
1. Temporary Medical Care Centers
Many hospitals are running out of beds and lack access to life-saving machines.
A group of doctors, nurses, and volunteers from various churches have mobilized to develop and support makeshift medical care centers. The centers serve all people no matter the caste, creed, or gender. Two facilities are in place:
An extension to a hospital with about 30-50 extra beds
A school used as a medical facility with about 100 beds
The doctor overseeing this program recently lost his own father to COVID-19, but he continues serving in the name of Jesus.
2. Food for the Marginalized
Daily survival for millions of people is a matter of deep concern in the hard-hit regions of South Asia.
A local faith-based organization is providing bags of groceries to day laborers, migrant workers, construction workers, senior citizens, rickshaw drivers, and domestic laborers who are living below the poverty line. To date, they have helped 400 families and will also focus on feeding 100 homeless people.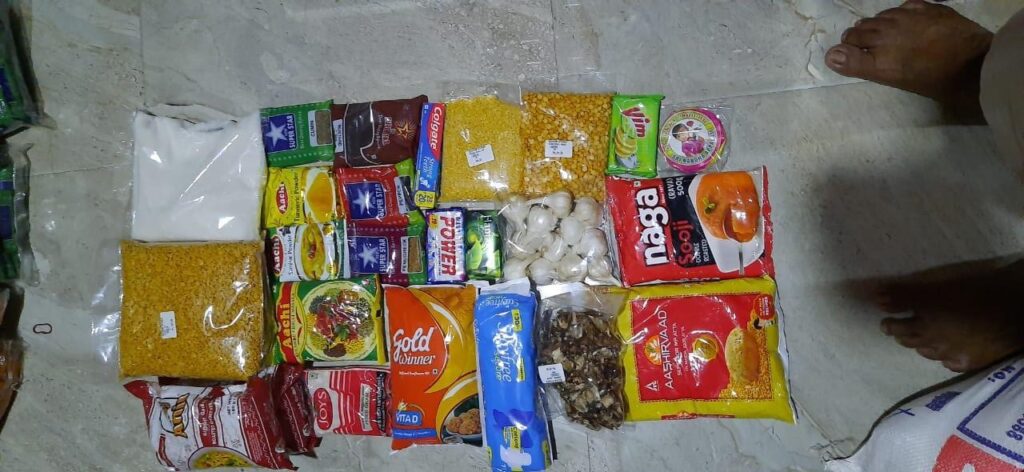 "We hope to repeat this after 15 days in the same area or serve in another area. The needs are huge," says our local partner.
The organization is assisting low-income families whose children attend their kid's club program and families living near a church plant in a low-income community. They are also empowering teenagers in the church to help with distributions. Relationships are building and strengthening!
3. Relief for Alliance Church Families
In the year-long pandemic, Alliance pastors and evangelists in South Asia have served as frontline workers. Most receive a meager salary without any medical insurance. They are struggling financially while grieving the loss of Alliance church members—a number that increases weekly.
"The suffering and pain of these Alliance pastors and evangelists is beyond words," a local Alliance leader said.
Over 70 Alliance pastors, who have not been paid in several months due to church closures, are receiving cash disbursements. Dozens of church members and community members are receiving funds for food and medical assistance.
---
The Needs Increase
Cases continue to rise in other parts of Asia too. Because of the strong partnerships CAMA workers have established over the years, we are able to quickly respond. In one community, we helped distribute food packets to 500 families. In another hard-hit community, an entire isolation center for senior citizens will be opening soon!
"Thank you so much for all the efforts you're taking to help the people in my country," an Alliance leader said. "We know that the Lord is in control and with the help of the global Alliance family we can overcome."