Cambodia AIDS Project
Providing home care for 60 people living with HIV/AIDS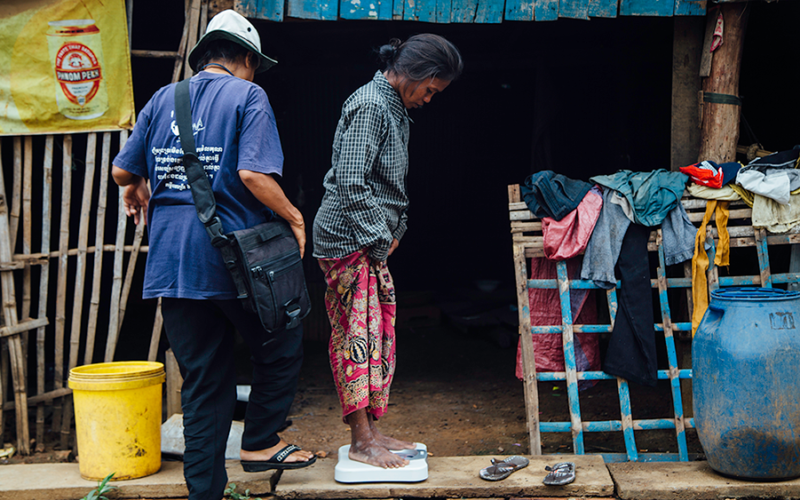 Donate to This Project
Return to All Projects
In 2003, when people were dying of AIDS every week in Cambodia, CAMA and the Khmer Evangelical Church (KEC) knew God was calling them to reach out to families left vulnerable from HIV.
The KEC and CAMA recruited church volunteers who received health and home care visitation training. As the volunteers began serving and experiencing the joy of loving their neighbor, they also quickly became advocates for those living with HIV/AIDS.
Because of your support, this church-based ministry continues today. Over ten volunteers express the love of Christ to 60 patients and orphans. They listen to their journey, provide food packets, help with travel to the hospital, check up on medicine, and provide school supplies. Through the years, 80 percent of their patients have put their trust in Jesus!
Your gifts to the Cambodia AIDS Project helps cover the $600 needed to carry on this work each month.
---
Have a Question about This Project?
Please reach out by emailing CAMA at cama@camaservices.org.