Across the world, people are struggling to earn a living in the pandemic.
One church is responding to this struggle by providing others with a path to self-employment.
Emprendiendo Sueños
For the past seven months, La Alianza Hechos de Vida of Colombia has been hosting sessions on entrepreneurship for those wanting to create their own small business. The project, Emprendiendo Sueños (Making Dreams), has been taking place within Cali & the Buenaventura areas. Backed by the idea of "¡Eres Emprendedor!" (You are an entrepreneur!), it encourages both men and women to fulfill their passions and utilize their skill sets through entrepreneurship. Rather than having everyone follow the same type of craft or business model, the project advocates that each participant utilizes what they know, what they're good at, and what resources they already have to make their dreams into reality.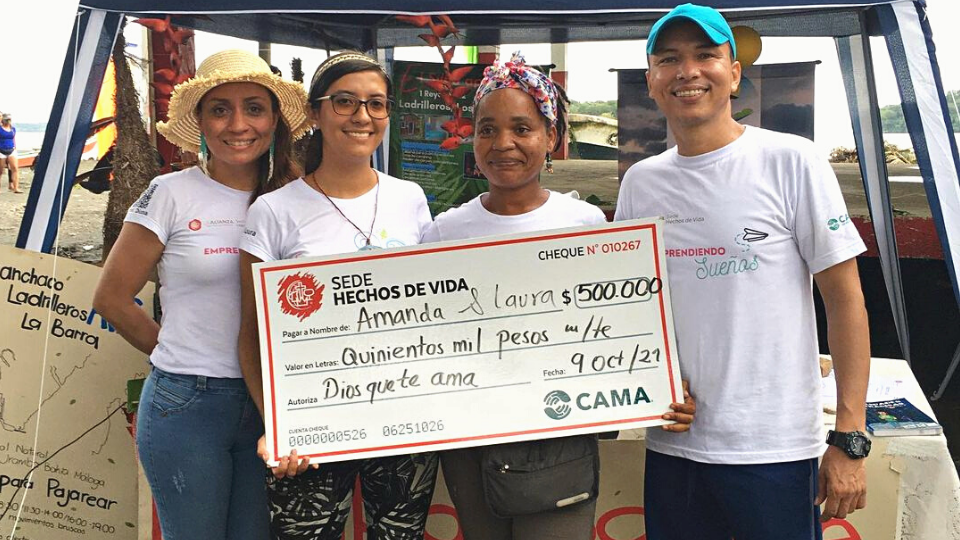 The Process
Emprendiendo Sueños starts with 10 entrepreneurial courses and pairs each participant with an established professional who serves as their mentor. The participants then learn about concepts such as inventory, credit, budgeting, and business plans. The one-on-one mentorship they receive during this time can also extend beyond the conclusion of the courses. This gives participants someone to walk alongside them for up to 18 months as they begin their small-business journey.
Dreams Are Becoming Reality
CAMA has been providing grants to Emprendiendo Sueños to help seed these new businesses as they sprout. Such endeavors have already involved sewing, food services, agriculture, fishing, metalworks, ecotourism, and several other concepts. At least 21 students have graduated from the program, and seven are now running their own ventures.
Thank you for coming alongside our local partners and supporting small businesses during this challenging time.
---