Aid for West Africa's Displaced People
Caring for hungry and hurting people forced to flee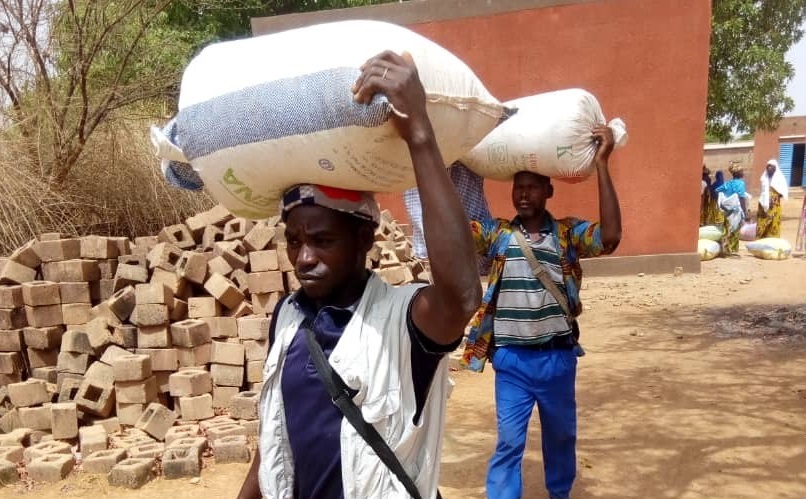 Donate to This Project
Return to All Projects
"No more crying for my children with this bag of rice that I just received. I can only thank all the people who thought of us in our plight." – KINDA MONIQUE, MOTHER OF FOUR
As of July 2022, 2.4 million people have been displaced across several West African countries as they have fled from the violence of armed groups. One of the fastest-growing humanitarian crises in our world, the combination of conflict, climate change, and displacement has resulted in food insecurity throughout much of West Africa. The number of men, women, and children going hungry throughout these countries has reached a record high of 41 million.
Relief organizations of the local Alliance church have mobilized to provide food, water, hygiene kits, clothing, mats, blankets, and more to those in need. Local Alliance pastors throughout West Africa are coming alongside internally displaced persons by leading food distribution efforts, sheltering families in their churches, and offering counseling and prayer while speaking the truth of the gospel.
CAMA has partnered with these local relief organizations and the national church in West Africa to address this ongoing crisis. Will you help us push back against the hunger that millions now face in their day-to day lives? Through your support, displaced families will not only be able to eat, but receive resources such as trainings and equipment to support themselves through farming and gardening.
With your gift, families forced to flee will find hope through the local church.
---
Have a Question about This Project?
Please reach out by emailing CAMA at cama@camaservices.org.