Aid for West Africa's Displaced People
Caring for hungry and hurting people forced to flee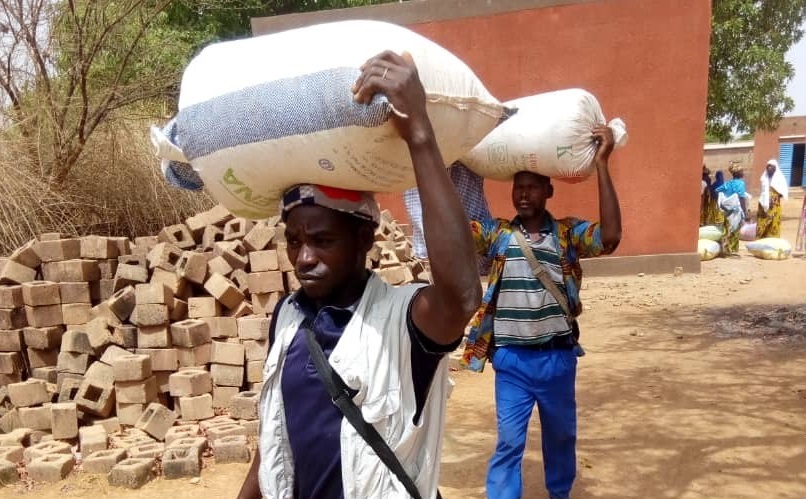 Donate to This Project
Return to All Projects
"No more crying for my children with this bag of rice that I just received. I can only thank all the people who thought of us in our plight." – KINDA MONIQUE, MOTHER OF FOUR
Since January 2020, almost 1.1 million people in Burkina Faso have fled the violence of armed groups. This is one of the fastest-growing humanitarian crises in our world. And the violence is escalating in other West African countries too.
ACCEDES, a local Alliance relief organization, is doing what it can to provide food, water, hygiene kits, clothing, mats, and blankets. Local Alliance pastors are leading the distributions, sheltering families in their churches, offering counseling and prayer, and speaking the truth of the gospel.
CAMA has partnered with ACCEDES for two years in addressing this ongoing crisis. A big need and emphasis today is to provide training and equipment for farming and gardening so displaced families have resources to support themselves. The other focus is to arrange $100 microcredit loans for families to launch small businesses.
With your gift, families forced to flee can find hope through the local church.