Hope Clinic
Providing hope and life-saving medical care in Guinea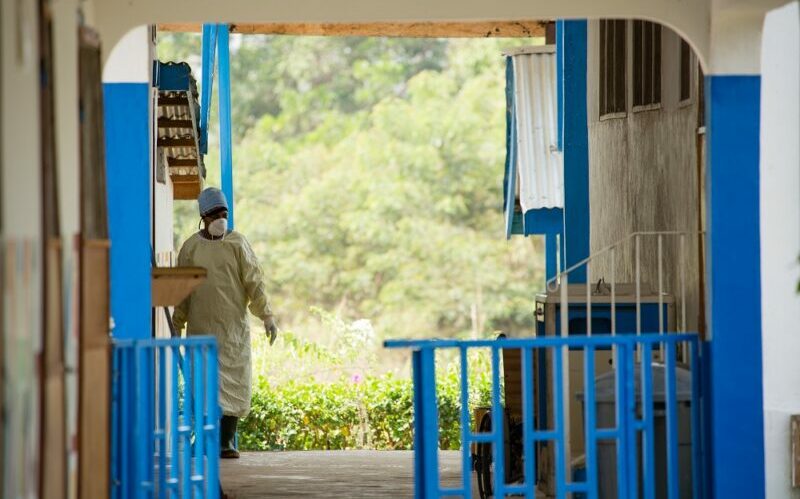 Donate to This Project
Return to All Projects
Hope Clinic is a ministry committed to pointing people to Jesus through loving medical care.
In the 1990s, Jon Erickson and his colleague Moise Mamy began to pursue the dream of expanding their small dental ministry in Guinea into a medical center.
On September 22, 2003, Hope Clinic began seeing patients for both dental and outpatient care. In those early days, Jon and Anja Erickson administered all medical care, but over the years God provided a team of medical staff. Today the team focuses on offering life-saving care while presenting the gospel to each patient.
In 2014, a tragedy occurred when Moise was killed during the deadly Ebola Crisis. During that difficult period, many around the world prayed for the clinic, Moise's family, and the Ericksons. We're grateful to say that today Hope Clinic is entering an exciting time of growth.
Your gift today supports two new expansions:
1. Maternity Center
Guinea has one of the highest maternal mortality rates in the world. Looking to provide quality care for women, Hope Clinic broke ground on a 30-bed maternity center. Your gifts continue to support the building of this center.
2. Nursing School
More training is often needed for local nurses in Guinea who complete the government-run nursing program. Your gifts support the new Hope Clinic nursing school and their three-year program. Please pray for more staff and wisdom in picking the right applicants.
Learn more at Hope Clinic's website.
---
Have a Question about This Project?
Please reach out by emailing CAMA at cama@camaservices.org.