Today's post is written by Dave Manske, director for Church Multiplication in the North Central District of The Alliance.
Hospitality isn't exclusive to Christians or Americans. My memory of a generous reception in a small Filipino village is still a humbling one—the charity extended by my language teacher, a practicing spiritist, is still a convicting reminder of the generosity of nonbelievers.
How much more should we demonstrate hospitality when it is a biblical directive for early Christian leaders and a spiritual gift for the Church (Rom. 12:13, I Peter 4:9, 3 John 1:8)? We are commanded to be hospitable to those in the family of Christ as well as those who have yet to experience the warmth of a community transformed by the Spirit.
John Piper uses the term "strategic hospitality":
Strategic hospitality is not content to just have the old clan over for dinner again and again. It strategizes how to make the hospitality of God known and felt all over the world. [It asks] how can I draw the most people into a deep experience of God's hospitality by using my home. . .? Who are the people who could be brought together in my home most strategically for the sake of the Kingdom?
A leading Japanese theologian, Kosuke Koyama, likes the term "neighborology." He reminds us that people need good neighbors more than good theology—or even more than emergency relief, key to CAMA's work among refugees. Inviting people into our homes, and accepting their invitations in return, is vital.
Steve Childers has called hospitality "the key to evangelism in the 21st century." Interestingly, the word "hospitality" has in its etymological formation the literal meaning of "love for outsiders." Focusing on the Millennial generation, who are wired to be relational, hospitality is crucial in showing and telling them about new life.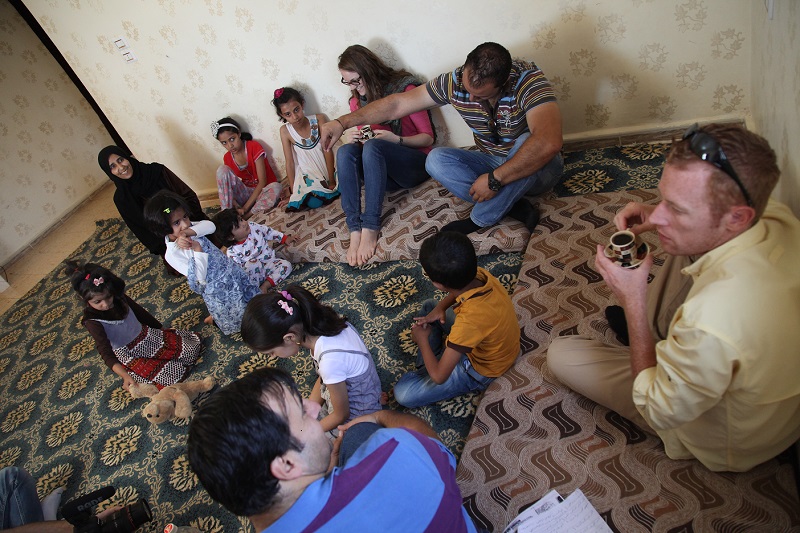 Have you noticed hospitality may not be normal for post-Christian America? One leader recently told me he couldn't imagine having a stranger in his home for a meal, let alone to stay overnight. Maybe we aren't as hospitable as we were a generation or two ago. Reclaiming the art of hospitality is key to demonstrating the gospel during our lifetime.
There are many in our own communities who don't know Christ, some like us and others unlike us. In 2014, there were nearly 900,000 international students at colleges and universities studying in the United States. In addition to students, there are thousands of people every day who have emigrated from the least reached nations on earth with even more expected in 2016. Hospitality is how we can be the hands and feet of our Lord to them.
Here are some recommended tools on how to be strategically hospitable in our lives and ministries:
Koyama, Kosuke. Water Buffalo Theology. 25th Anniversary ed. Maryknoll, NY: Orbis Books, 1999.
Mathis, David. "Hospitality and the Great Commission." Desiring God. October 2, 2012. Accessed October 23, 2015.