This post is written by Heather Smith. Heather serves on the CAMA Board and lives in Lewiston, Idaho, where her husband Paul serves as the Lead Pastor of CrossPoint Alliance Church. They have two children; a daughter, Elliott, 12 and a son, Quinn, 10.
When our children's pastor settled on CAMA's small plot irrigation project as the mission focus for Awana this year, little did I know how this would impact my own home.
Pastor Frank asked if I would present more information on the project to our 60 Awana kids one Thursday night in February. I talked about growing food, making money, and the desperate situation of poverty for these farmers. Every child had an opportunity to carry large water buckets around the Awana circle. We wanted them to understand how much time it can take farmers to haul water from a well to their crops.
I challenged the kids to ask God how they could help. By giving to the project, CAMA Senegal can provide loans to farmers for drilling boreholes and installing pumps. Farmers then have the time and energy to cultivate other areas and increase their yields.
My son Quinn had been hearing about the project all year. Quinn is usually a very soft-hearted, God-directed kid, but for some reason, he was not moved to give any of his money. He said Wednesday night at our dinner table, "Well I don't have very much money, and I want to save what I can for some games." We let it go, but I encouraged him to have an open heart.
Thursday night came. It was not emotional, but it was tangible. I saw him pay close attention.
When he got home that night, I asked Quinn if after hearing the presentation he wanted to give anything. He looked at me with sad eyes and then said, "Yes, but I don't know how much to give." He asked me to suggest an amount. I told him I didn't want to do that, but that he could ask Jesus to tell him the amount.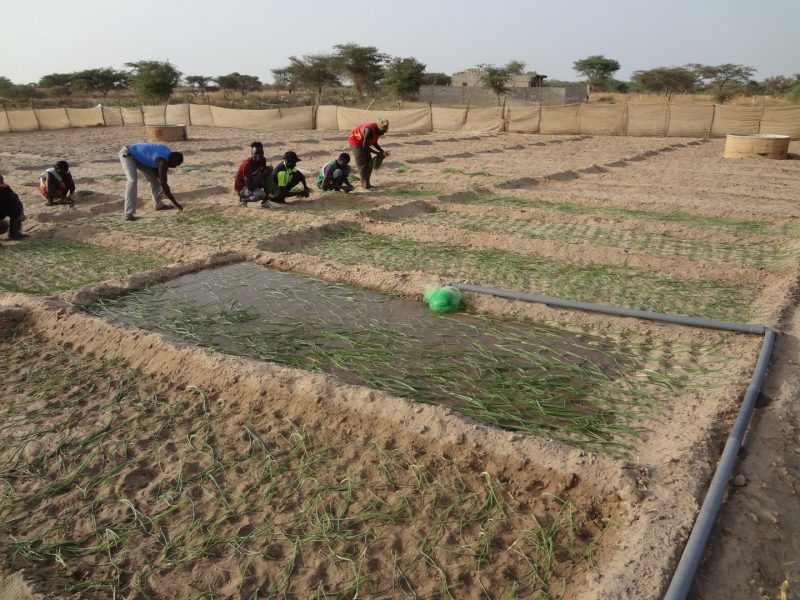 Quinn sweetly closed his eyes for about 10 seconds and then opened them. While he paused with his eyes closed, I also asked the Lord what number he was going to give Quinn. I got a number. It was BIG—I mean BIG for a 10-year-old who only gets birthday and Christmas money.
I waited expectantly for Quinn to tell me. His eyes filled with tears as he looked at me and said, "Jesus told me; it's fifty dollars." That was the EXACT amount Jesus told me too.
He went and got his money and handed it to me. He continued to have a quivering chin as he got ready for bed. He told me a few times as he got his jammies on, "This is really hard, mom."
I encouraged him with some beautiful stories of God's presence and provision when his dad and I had to take big steps in financial obedience. It was a precious time with my son.
When I went to tuck Quinn into bed, his eyes filled with tears again. "This time I am not crying for me," Quinn said. "I am crying for the people in Africa and how hard it is for them."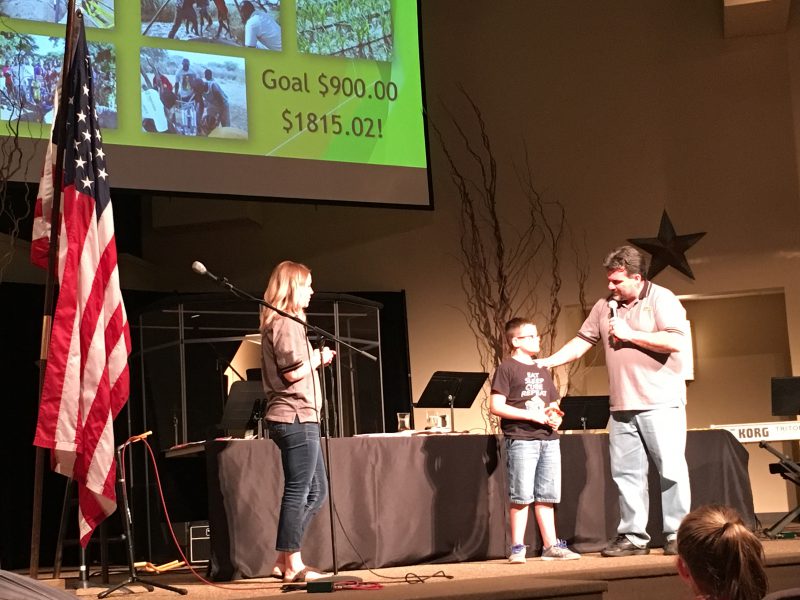 I leaned in to kiss him and told him the following. "Son, when you were a baby, a man from Africa named Phillip took you from my arms to hold you. He spoke over you stating that he wondered if one day you would go to his nation to preach the gospel. I asked Phillip if this was a word from the Lord. He said he was not hundred percent sure that it was. But tonight Quinn, that word has been fulfilled. In your offering, you are helping to preach the word in Africa."
My husband and I couldn't help but share this story with friends. After sharing, eight different adults were so moved they decided to match Quinn's gift. Quinn's fifty dollars grew into $450! On his way home after giving his offering, he asked if he could scream. We said yes, of course. So he did. He couldn't contain his joy.
Our Awana kids set a goal to raise $900 for the small plot irrigation project. A few days ago, they had the Awana award ceremony. A total of $1800 came in for the project, and $1500 could be traced to Quinn's fifty-dollar gift multiplying over and over!
I love what God can do through the obedience of children. We know this has been a special moment in Quinn's heart about giving to the gospel worldwide.
I hope this encourages you today. Let's not grow weary in well doing. Let's keep up the good work.