CAMA worker Thom McMurray woke up in the middle of the night with an idea. He spent some time praying and then contacted CAMA's local partner and the director of a refugee shelter in Manaus, Brazil. It was in that conversation Thom learned that God gave the director and his wife the same vision on the same night.
"God was putting all the pieces in place, even in different countries!" says Thom.
Thom and our partners felt burdened to give the children living at the shelter a meaningful, joyful Christmas that pointed to the extravagant love of Christ.
In response to the Venezuelan Crisis, CAMA has worked with the refugee shelter in Manaus, Brazil along with one in Ipiales, Colombia. The families or individuals at the shelter have fled their home due to hunger, violence, and lack of medical care.
Thanks to support from the U.S. Alliance family and donors like you, hundreds of refugees at these shelters found a safe place to sleep and received daily meals throughout 2020. We also rejoice that several, including children, have made the decision to follow Christ.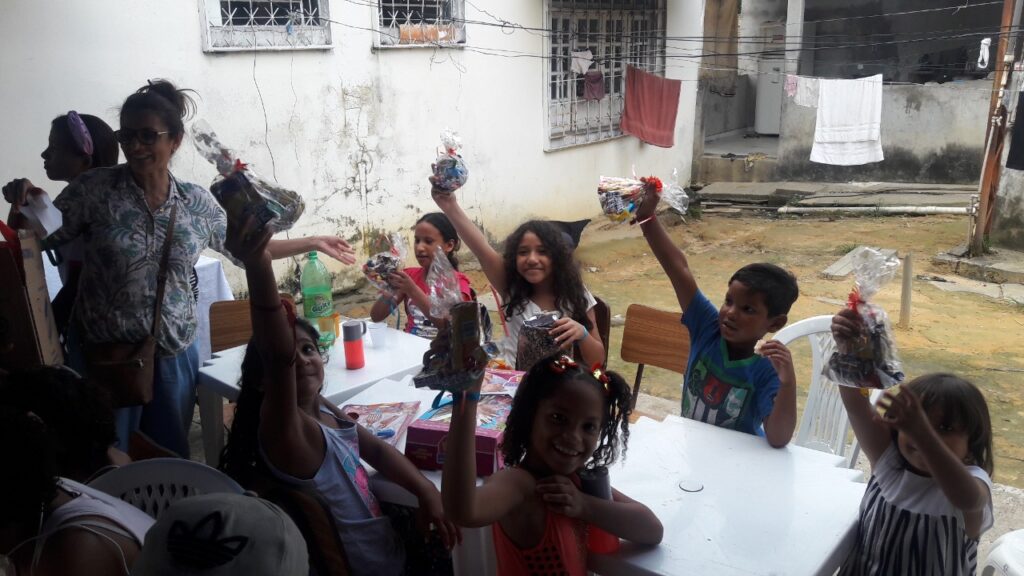 For Christmas, Thom and the shelter's director set out to provide a special meal and gifts for 30 Venezuelan children. Yet God saw fit to make it even more abundant!
God provided more than enough so that the director could extend the Christmas invitation to other refugee shelters. And so on Christmas in the jungle city of Manaus, a special Christmas lunch was served to 107 people, 58 kids and 49 adults. Every child received two or more gifts and candy, of course.
"It's our prayer that this Christmas blessing points the children and their families to a God who loves them extravagantly and abundantly!" says Thom.