Senegal: Reaching the Next Generation of Senegalese Women
Extend Christ-centered compassion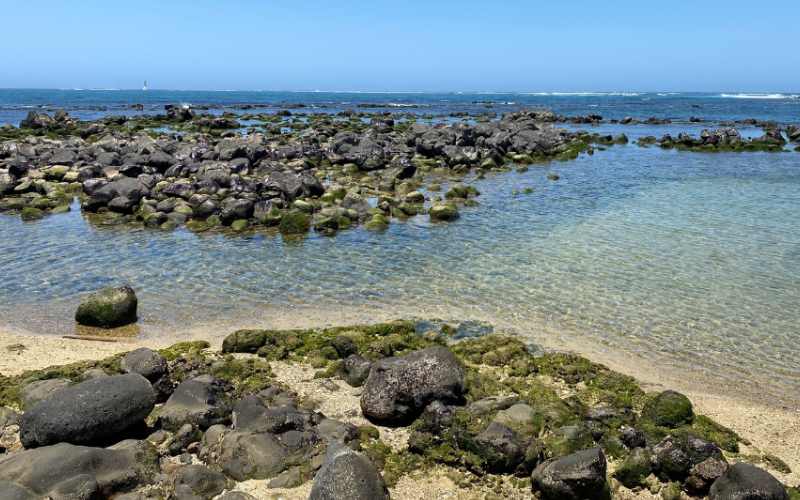 Apply Now
Return to Current Openings
Questions?
Please contact CAMA at
cama@camaservices.org.
Join a CAMA team addressing the injustice and inequality in the lives of vulnerable teen girls in Senegal. The successful applicant(s) will partner with a counseling and skills training center in Thies, Senegal, that provides vocational training for non-schooled girls from low-income families. As the only evangelical girls' vocational school in Thies, the second largest city in Senegal, the center is uniquely positioned to demonstrate Christ-centered compassion to their students.
Position Type:
CAMA worker
Single or couple
Responsibilities:
Make Jesus known through the medium of relationship
The successful applicant(s) will both proclaim and demonstrate the gospel, believing many will respond in faith
Mentor and develop students to succeed in school and reach their full potential
Partner with the founder and director of the school to develop and implement a plan for the growth and long-term sustainability of the school
Teach and assist with administrative tasks as needed
Required Qualifications:
A recognized bachelor's degree
Completion of the World Perspectives Mission Course (minimum of certificate level) or equivalent
Completion of Alliance Polity course
A minimum Modern Language Aptitude Test (MLAT) score of 40
Experience in youth or women's ministry and discipleship
Spiritual gifts of mercy and compassion
Preferred Qualifications:
Experience or academic training in community development
Experience working in a vocational school
Cooking or sewing skill sets
Biblical Characteristics Desired:
Ability to articulate personal conversion and call to gospel ministry
Demonstrated heart for the poor and marginalized (Micah 6:8)
Theological alignment with The Alliance
Demonstrated flexibility and grace in all aspects of life
Vibrant spiritual life with consistent practice of spiritual disciplines
Ability to learn and recover from failure
Timeline for Deployment:
Summer/fall of 2024. Following appointment, and once fundraising goals and other qualifications are met, the appointee is required to attend a cross-cultural and language-acquisition program and pre-field orientation prior to deploying.
General Information:
Located an hour outside the capital, Thies is the second largest city in Senegal but maintains a small town feel and a slower pace of life. The successful applicant(s) will find large supermarkets, decent restaurants, and comfortable Western housing. This team supports new workers during the process of cultural learning and facilitates new relationships and ministry encounters.
World Factbook – Senegal
The Joshua Project – Senegal
Language Expectations:
Language is an essential part of ministry. The successful applicant(s) will spend a year in France for French language study. Upon arrival in the country, they will study the Wolof language and culture before taking on full team member responsibilities. The team will guide and help new workers develop a participant-driven local language program with local language partners. The goal will be to speak, read, and write the language at a functional level in order to mentor, teach, and train others.
Health Considerations:
Basic health services and medications are available, but the country lacks quality, comprehensive health care. Advanced diagnosis and treatment would need to be obtained outside the country. For this reason, medical conditions that require constant monitoring and control will be difficult to maintain here. All typical health care specialties are well served in the capital, though people have often chosen to seek specialized care elsewhere.
Expectations for Spouse:
Spousal roles vary based on the spouse's gifts, training, and abilities as well as the needs of the team. There are ministry opportunities available for both spouses at the school, and there is an opportunity to join Alliance church-planting ministries in Thies. It is expected that both spouses will be meaningfully involved in meeting ministry objectives depending on the nature of family roles, children, etc.
Children's Educational Plan and Options:
Most parents have used a variety of educational options for their children, including homeschooling and online learning. While some on this team choose to home school, others send their children to a private international Christian school about 30 minutes away. This school is taught in English and follows an American education system. There is a bilingual school in the area as well.
Compensation Package
The successful applicant(s) will receive a full compensation package with the expectation that, once appointed, efforts will be made to raise a portion of support costs through the applicant's network of friends, family, local church, or other resources. Information on support costs will be made available upon application. Training and/or coaching in fundraising is available.
Important Clarification
Applicant(s) should be aware that serving in the international world often requires a higher degree of grace and flexibility. For example, overseas teams can be suddenly and unexpectedly impacted by illness, government decisions, financial realities, team changes, or other factors beyond the team's control. The challenge for applicants is that these factors can sometimes necessitate the sudden redefining of a position, which may take place before, during, or after the application/interview process has begun or is completed.
Whole-Life Health
CAMA Services is the relief and development specialized structure of Alliance Missions. As part of an evangelical denomination, we are committed to biblical holism, which is modeled and reflected through our work. Due to this commitment, part of the required qualifications includes optimal emotional, spiritual, and physical health. These will be assessed during the application process.