In a No-Man's Land
Refugees on their way to Western Europe from the Middle East often find themselves stuck between Bosnia and Croatia.
As these refugees search for a place to stay long term, they are pushed to the margins of society. A lack of support services and temporary housing forces them to seek shelter in places such as forests and abandoned buildings as they go without access to food, water, and hygiene. Around 1,800 refugees are currently staying in camps along Bosnia and Croatia's border.
As bans and lockdowns have continued throughout the pandemic, their situation has not improved.
CAMA's Partnership Response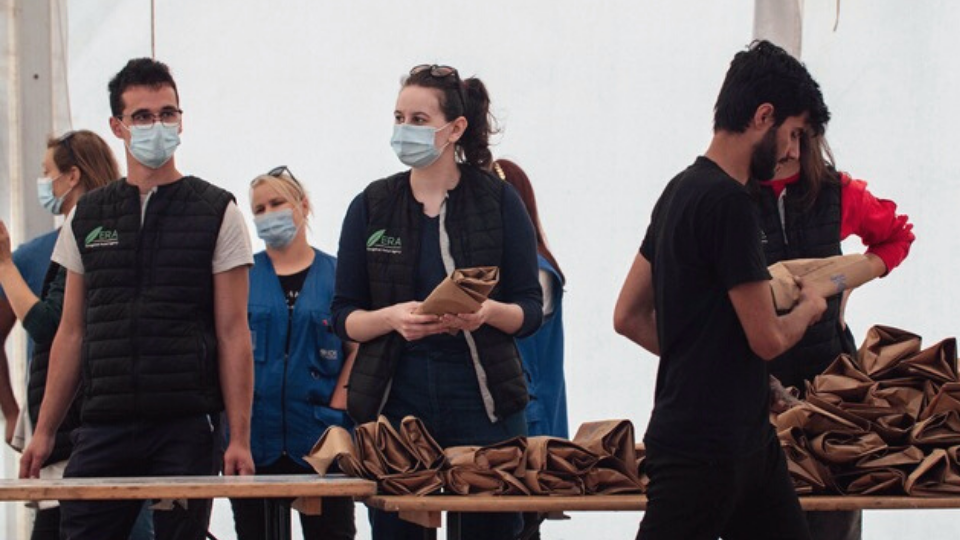 For the past five years, CAMA has been responding to the refugee crisis at the Bosnia-Croatia border alongside an NGO named the Evangelical Relief Agency (ERA). ERA has focused on assisting these vulnerable people by providing humanitarian aid and support.
Through your generosity, CAMA was able to help provide soap, blankets, towels, hygiene packets, and eight WASH (water, sanitation, and hygiene) units. Workshops on self-care and personal health in relation to the pandemic have also been made available. These interventions give refugees dignity and access to a better quality of life.
Will You Join Us?
Click on either video to see how your support aids these refugees.
Would you prayerfully consider helping CAMA continue to provide relief to refugees on the Bosnia-Croatia border? Your donation to the Disaster Relief Fund will ensure that these people continue to have access to water, personal items, good hygiene, and quality care.
If you feel called to give, please donate here.