Abdullah has slept in a park alongside a river in Bosnia and Herzegovina for over 40 days.
He is from Morocco hoping to reach northern or western Europe. But Abdullah is stuck near the border in an unsafe and unsanitary situation, along with thousands of others.
With refugee camps overcrowded or closing in the Balkan nation, thousands of migrants are sleeping in the forest, abandoned buildings, train stations, or parks. They have little access to shelter, food, or warm clothes with temperatures dropping into the mid 30s.
Aid workers from the Evangelical Relief Agency (ERA), our local partner, met Abdullah last month as he sat in the sun, with a t-shirt and worn-out sneakers, trying to get warm. He greeted the aid workers with a smile and tears in his eyes. They listened to his story.
Abdullah's father died when he was four-years-old. His mother and sister remain in Morocco, while he has attempted to leave Bosnia for over a year. He is stuck. He is homeless. But that day at the park, Abdullah received a jacket, sneakers, a blanket, and kindness from Christian aid workers.
Throughout December, CAMA is helping the ERA provide nutritious food packets, with items like beans, rice, and peanut butter, to over 800 people like Abdullah. They will also distribute 500 blankets.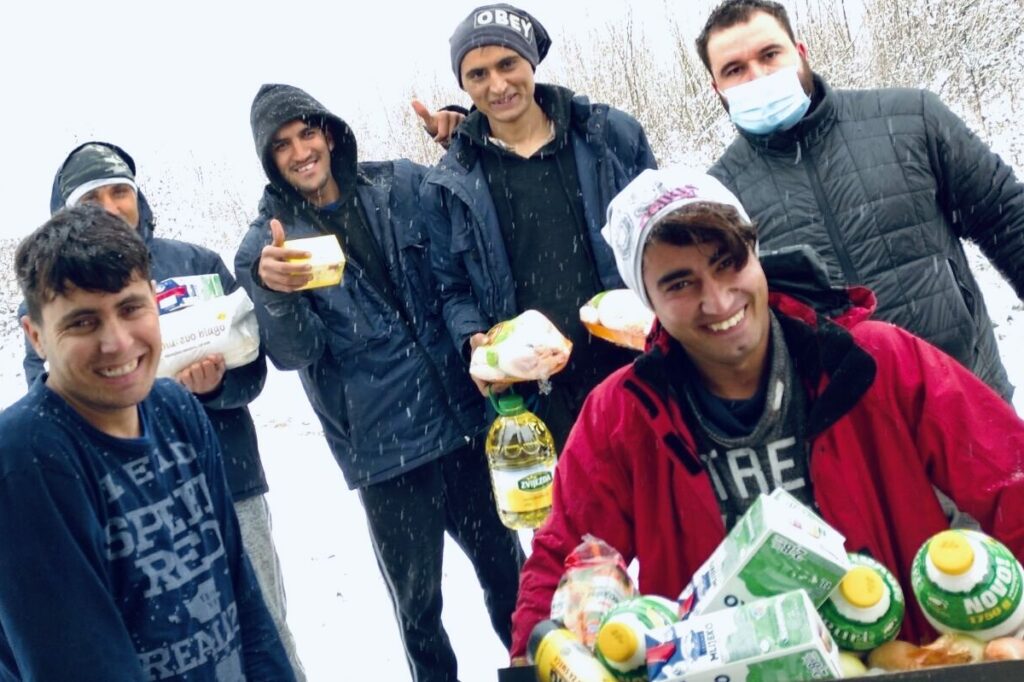 "Our desire this Christmas season is to bring the message of God's love to these people in a very concrete way and give them at least a small sense of joy," says Elvis, the project manager for ERA.
Because of supporters like you, in November and December alone, CAMA will have distributed $50,000 worth of relief to refugees and internally displaced persons (IDPs). Thank you!
Part of those funds went to homeless migrants like Abdullah, while another portion went to helping local churches in Burkina Faso distribute 578 bags of corn. With this corn, 5,600 IDPs can eat three meals a day.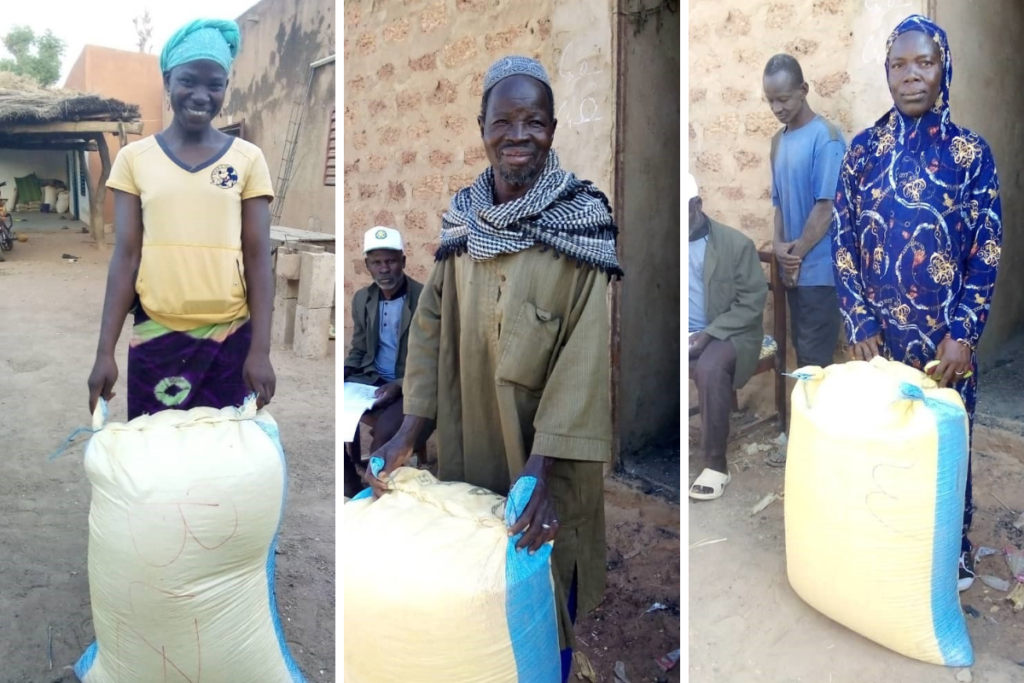 During the distributions, local pastors encouraged families by sharing God's Word. ACCEDES, the local Alliance relief organization, estimates 700 IDPs heard the hope of the gospel—many for the first time.
The Alliance pastor in the village of Bonborokuy reported an entire family gave their lives to Jesus!
Your gift to the Year-End Offering will strengthen CAMA ministries, like the one in Burkina Faso, where we are caring for refugees and displaced families. Yet your year-end gift also enables us to quickly respond to new displacement crises as they arise. Would you consider making a gift today?
Thank you for teaming with us to serve others.