The original version of today's post was published in the February 2023 edition of the CAMA eNewsletter.
Dear Friends,
On the morning of February 24, 2022, Ukraine was invaded by Russian forces. Since then, the Office of the High Commissioner for Human Rights (OHCHR) has recorded over 7,150 civilian lives lost and more than 11,660 injured. The United Nations (UN) reported that nearly 6.5 million Ukrainians are now internally displaced, and over 7.8 million have left the country for other parts of Europe. In December, Voice of America (VOA) cited a statistic from the UN revealing that nearly 50 percent of Ukraine's energy infrastructure has been destroyed, making it difficult for those remaining in country to cook, drink clean water, and access heat. As the fighting has continued, so have the many physical, emotional, and spiritual needs that accompany such a crisis. However, thanks to your partnership, the national church of Ukraine has been empowered to provide aid and share the gospel as they've worked to express the Lord's love in tangible ways.
Being the Body and Meeting Needs
Because of your generosity, CAMA has been able to partner with aXcess in supporting the work of the national church to be the hands and feet of Christ. Alliance-affiliated churches all over the country have mobilized to act as refugee centers, and since the start of the conflict, the church has been able to distribute nearly two tons of food a month throughout Ukraine. CAMA's aXcess partners shared that "In war areas, often times we can be the first ones in delivering aid. . . . Up in the north, we were able to get supplies up as soon as the Russian troops had to withdraw from those zones. Because there were churches there, we had natural distribution abilities so that it really got right into the hands of people."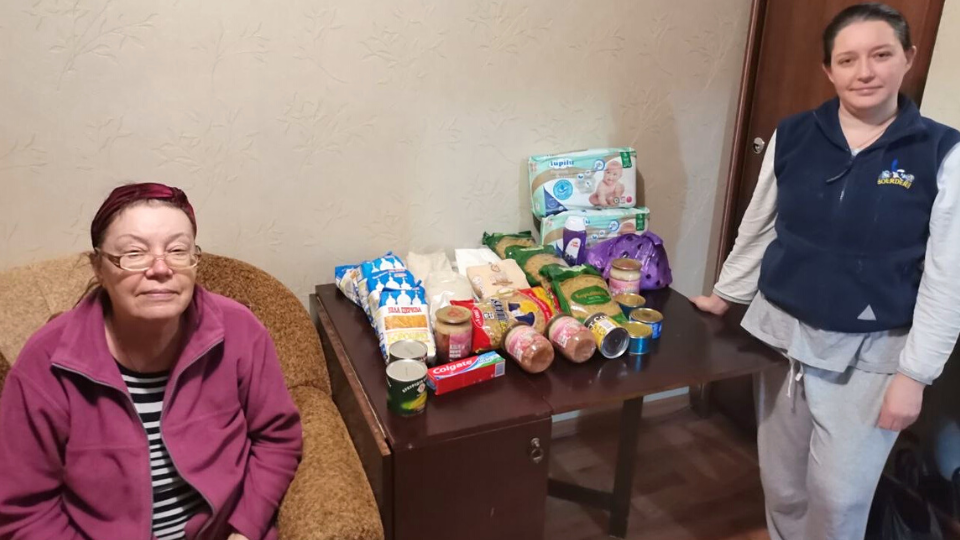 Thanks to your compassion, the church has been helping roughly 500–1,000 people each month. Relief efforts have been able to take place in locations such as Kyiv, Obolon, Kherson, Druzhkivka, Balakliya, and other opened areas. You've helped purchase gas for the church to go out to reach the hungry with food, the sick with medicine, and villages with clean drinking water. Winter coats, sleeping bags, generators, and clothes have been provided to help keep people warm. Local churches have been able to give people evacuating dangerous areas transportation, meals, a place to sleep, and connections to other churches as they travel to a safer place. You've helped rebuild two churches that were damaged by shelling and in doing so, made it possible for Ukrainians to keep gathering for worship and to continue serving those around them. You've made funding available for the national church to begin building a center for storing aid, assembling food packets, repairing vehicles, organizing distributions, and gathering for ministry. "CAMA has been a crucial element to the growth and support of the church here," said CAMA's aXcess partners. "[Your] assistance has helped literally thousands of people and has helped keep the national church stable and outreaching."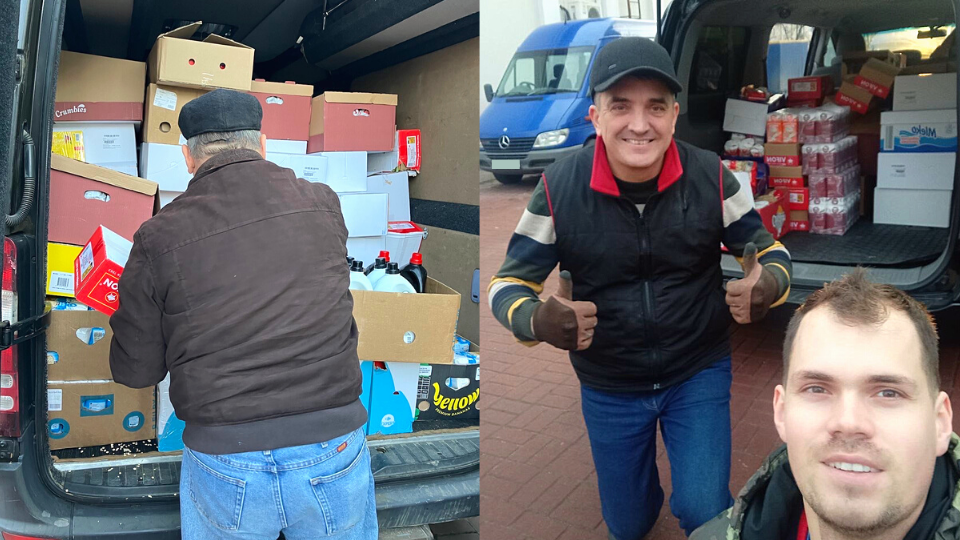 Seeing the Church Expand and Provide Hope
These acts of compassion and love on behalf of the church have enabled believers to point those they've come alongside to Christ. "Nonbelievers want hope," said CAMA's aXcess partners. "And so they started coming to the church."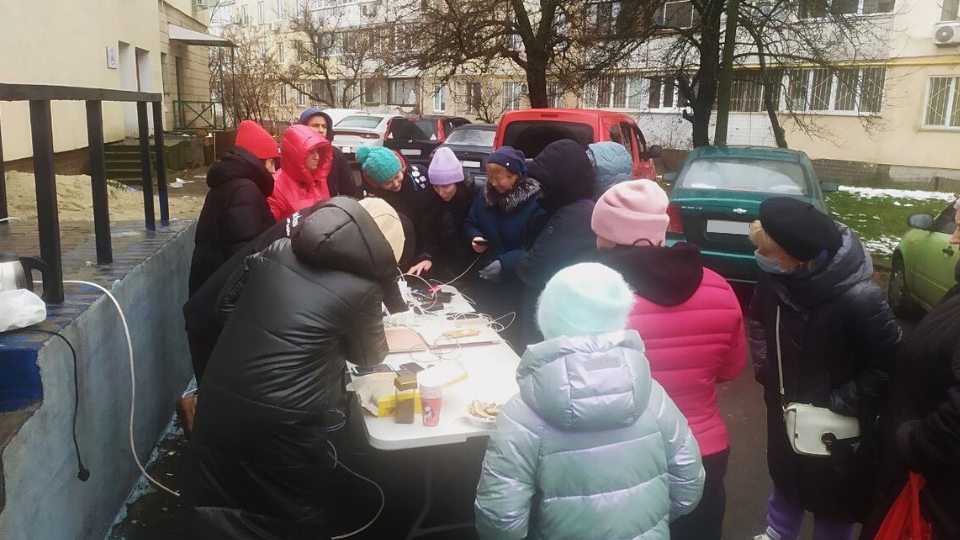 Over the course of the past five months, aXcess has been able to assist the national church in planting five new Alliance-affiliated churches. These plants, begun just months ago, have been connecting with those in need as congregants share the gospel. Bible studies are now being hosted where people can receive food packets as they study the Word in community. "We're just getting toward a year into the war, and it's beginning to get people tired," said our aXcess partners. "Being able to come to the church, talk, and share their stories and their stress is becoming a huge thing that helps."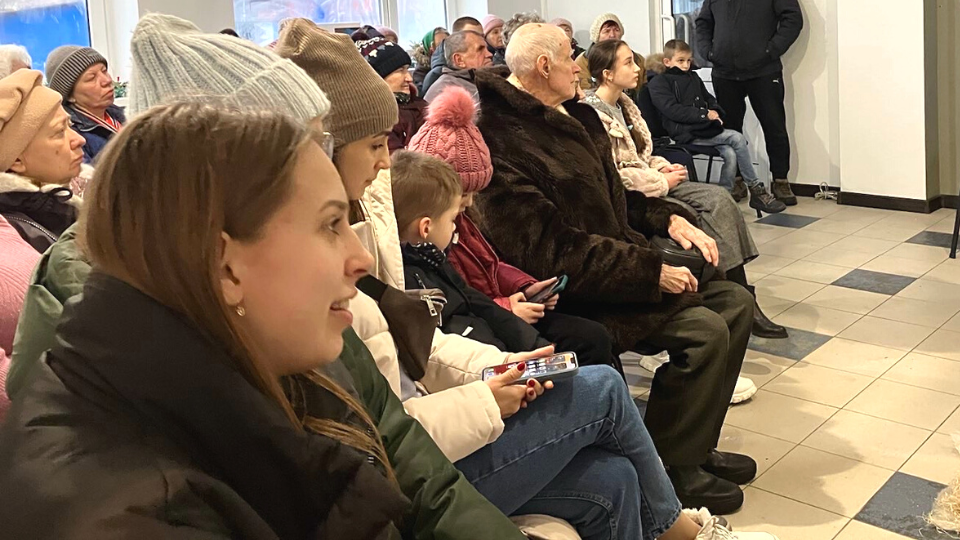 Teens are getting involved with the church to help package food and share the gospel at children's camps. Large numbers of adults aged 55 and older who lost their means of living because of the conflict are receiving help, hearing the gospel for the first time, and asking to get baptized. As aid is being distributed, people of all ages are engaging with deeper spiritual truths and realizing how faith can save. "In Balakliya, 75 percent of the church evacuated and left, but the church is fuller now than when it was before the evacuation," said our aXcess partners. "[One] church plant started in November, and we already don't have enough room in our building."
Thank You
Wholeheartedly, we at CAMA Services want to say THANK YOU for your prayers and partnership. The work being done in Ukraine to reach others with relief and hope is happening because of your desire to tangibly extend Christ's love to others. As we look ahead to the end of this conflict, will you join us in continuing to pray for Ukraine? Pray for the fighting to end and for a peace where freedom and independence would prevail. Pray that Ukrainians would recognize the hand of God at work in their lives and that they would realize their deep need for Him. Pray that those who have seen Him move would continue to do so, and that they would keep turning to Him.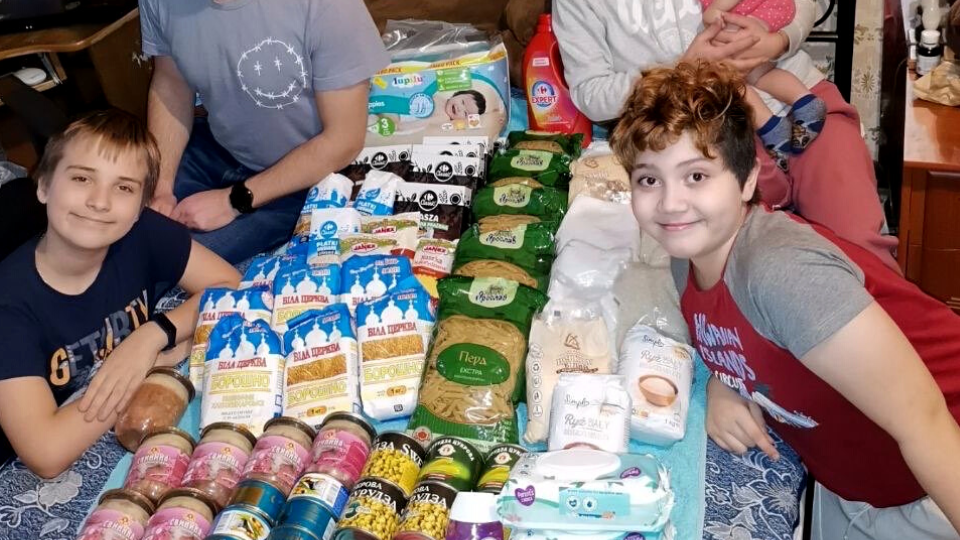 Gratefully,
Ron and Lisa Ramsey, Co-Directors for CAMA Services