Today's post is written by Adriaan Overbeeke.
The chair is no longer white—it's more of a dull gray, dingy white. On the back of the chair, in Khmer and English, are the blue letters "CAMA." I found myself wondering how many people had sat in that chair as part of the ministry established in Poipet, Cambodia through one CAMA couple.
When CAMA first entered Cambodia, emergency medical treatment was just a dream. No quality ambulance services existed. The injured or dying were loaded into the back of a pickup and taken to a nearby hospital. And with a shortage of trained medical staff and non-existent life support equipment, the prospects of recovery were not good.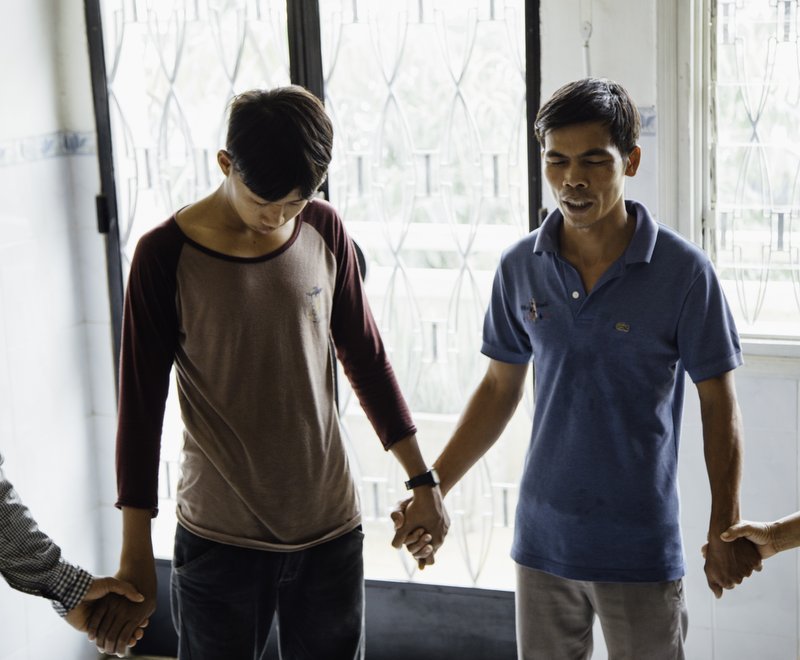 One of the most important development principles that CAMA follows is to let the community determine what their real needs are. They then determine a strategy, using available resources, to meet those needs. In this case, the community wanted trained emergency medical personnel and an established, effective ambulance service.
This work became the seed from which people experienced the compassion of Jesus. The seed grew into a church, and the church began to develop leaders. Soon, other house churches were started in a nearby village. A church-sponsored medical clinic was established to offer care for the sick and an opportunity to hear about Jesus.
The Living Water Church in Poipet is now a vibrant church family with widespread ministry in the surrounding region. Faithful Christ-followers not only meet for worship in Poipet but go out to nearby villages and share the love of Jesus. They now enjoy the leadership of an ordained Cambodian pastor and regularly see new people in attendance, with many finding new life in Christ. The well-used, white CAMA chair now serves a new wave of people who have experienced the hope that Jesus brings.
I would say CAMA's chair—and ambulance investment—has paid big dividends. The ambulance service continues to fill a vital need. The local Cambodian churches are raising up their own leaders, while nearby village churches continue to multiply. The Alliance family ministry team is now considering relocating to another nearby region to start a fresh work. I doubt this CAMA chair will make the trip, but perhaps there will be new chairs to go along with the new effort to show compassion and mercy to these precious Cambodian people.