Water is the most important resource for farmers to grow crops. For nearly nine months of the year, Senegal goes without rain, limiting most local farmers to grow crops from only late July to the middle of October.
After attending an agricultural training at the Beersheba Farm Project where CAMA global partner Tom Brane disciples young farmers, participant Thomas Sarr moved back to his village and began using his own farm as a place of ministry. Thomas started a small outdoor church that meets under a tree on his farm and began spending time during the rainy season with others who wanted to learn about Farming God's Way.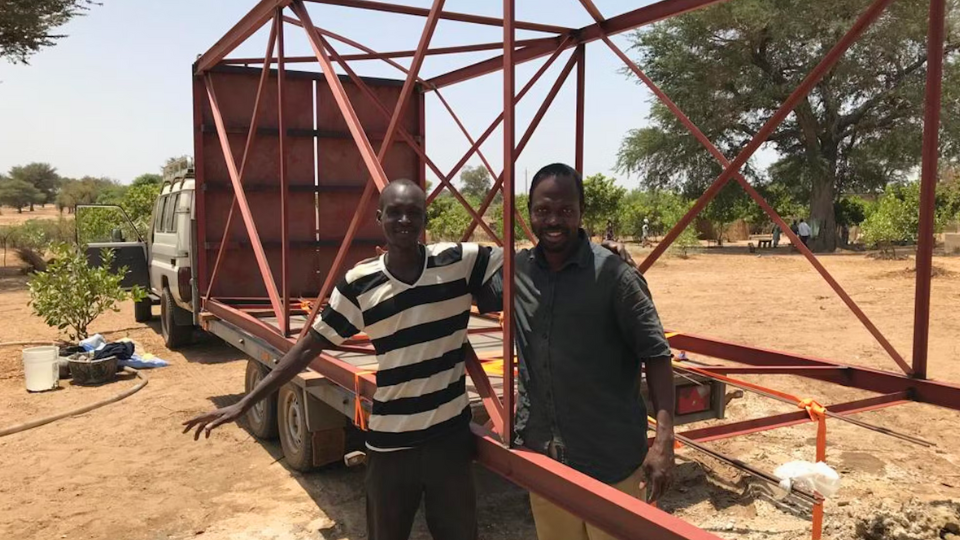 Thomas wanted to continue using his farm for agricultural ministry throughout the dry season, but it was impossible without a good source of water. For over a year, Tom and other local believers prayed alongside Thomas for the Lord's blessing in providing a well for Thomas and his village. Through your support of CAMA's Africa Wells Project, a fellow ministry was able to step forward with the equipment needed to make this dream into a reality!
In March, digging began on Thomas' farm, but the ground collapsed and the well had to be abandoned. After reconvening and praying for God's guidance, another site was chosen on Thomas' land and they began to dig once more using a different technique. After drilling for 80 meters, water was found!
Thanks to your generosity, Thomas will be able to keep reaching and teaching others year-round through his farm. Tom said, "This well would not be possible without YOUR financial generosity! We are so excited to see how this well will be used to make Jesus shine in the community of Ndiosmone!"