Today's post is written by Kate Manske. For the past three years, she has served as a nurse in Cambodia with CAMA.
The testimony of SraiGaew is amazing. It's a story of great pain, a story of transformation and miracle, and a story that points to Jesus.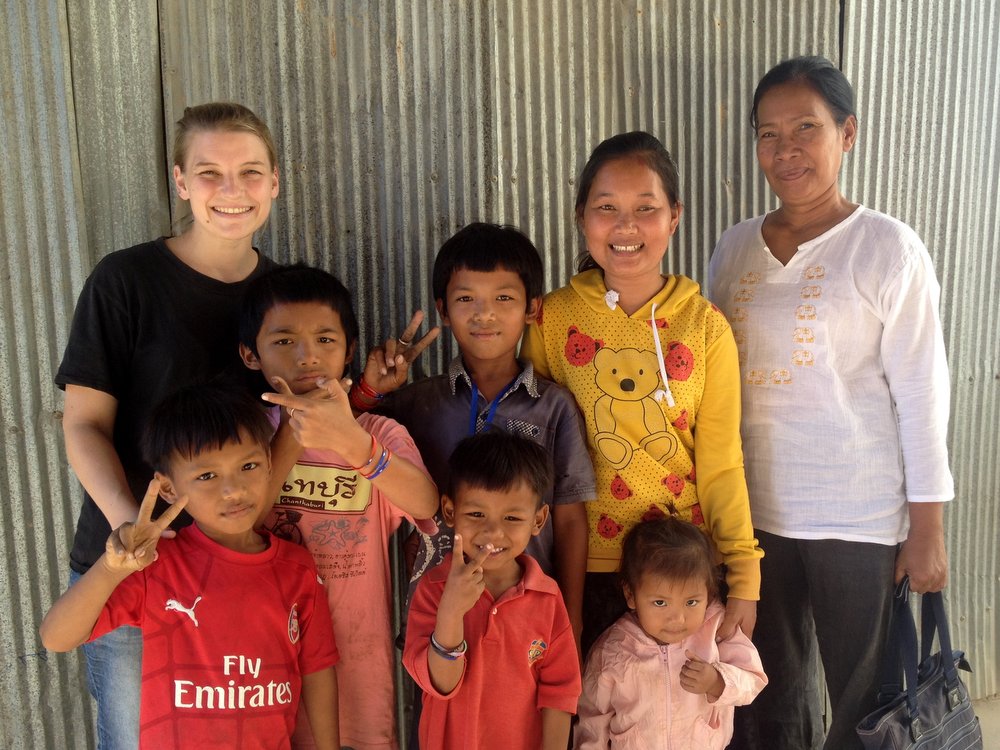 The story begins about two years ago. At 33, Gaew began vomiting and having horrible headaches. Over time, they became constant and even more painful.
She went to clinics, doctors, and healers. She took medications and followed many treatments, but could never find relief. Gaew finally decided to borrow money to have a CT scan in Phnom Penh. It was there a doctor stated the shocking news, "You have a brain tumor."
She asked for surgery, but because of the risk none of the doctors were willing. She was told there was nothing that could be done. Gaew was hopeless.
Yet God was at work in an unusual—and somewhat uncomfortable—way. While she was at that hospital, she witnessed a young man caring for his father who was very, very sick. After suffering a stroke, the father was unable to urinate or defecate. He was in miserable discomfort. The son kept talking to his dad about Jesus, the Healer. He asked if he could pray and as soon as the prayer was over, the father was able to "release" everything. I know this is a strange story, but Gaew was left in awe!
She was amazed by God's power in healing. So much so, that she went to find her friend in Poipet who had recently become a Christian. (This friend just so happened to go to our church.) The friend asked an elder to meet with Gaew, and through that visit she received the Lord as her Savior!
I came to know her after this, and she began coming to our Wednesday medical clinics. We tried treatment after treatment but with no benefit. Some days when I would turn onto her street to bring her morphine, I could hear her screaming out in pain. What could we do?
My team began to cry out to the Lord for healing and for wisdom in treatment! And oh, how He answered! We started her on a new treatment for a brain infection—a rare chance that it would work. She responded so well! Now, it might not be cancer after all!
Today, she can fry and sell bread on the street, clean the house, and take care of her six children. She feels like a whole new woman!
"Before, I was afraid of death," Graw told me. "I was very fearful for my children and their lives. Now I am not afraid! God changed my heart."
"When I am angry, I can have self-control over those emotions. Before I would work so hard and help my family, but never receive help in return. I was so angry. I gambled and tried to kill myself several times."
"But now, I'm not like that. I'm not anxious or afraid; I trust God. I am still blind in my left eye because of my disease and have numbness in my mouth, but I trust God no matter what. God has blessed me so much. God is good! I have joy and don't worry like before."
AMEN! She was transformed in Jesus's name! She is very involved in our church and is growing in her spiritual journey. I praise God for this sister in Christ.