Today's post is written by a CAMA staff member serving in Southeast Asia.
For the People
This is the church. This is the steeple. Open the doors and see all the people. We are the church, sent to the people. Open your heart and live like a steeple.
Church steeples are an exceedingly rare sight in Bangladesh. Islam predominates the religious landscape, followed by Hinduism and Buddhism. Build a building with a cross at the top, open the doors, and see no people. How, then, do 370 women and 215 children show up at a rented venue for a Christmas party? By us being the church, sent to the people.
Providing Hope
Throughout the year, our Bangladeshi partners show love and concern for the livelihoods of local women and their children. They provide a sewing program through which women can gain marketable skills. These allow them to find employment and to create products to sell in the marketplace. Every three months, up to 30 women from differing backgrounds come together to learn these skills. Because of the classroom environment, relationships are built across religious and ethnic divides. As the program progresses, the women receive visits in their homes from their Christian teacher and have their specific needs prayed for. Answered prayers become the source of curious hope.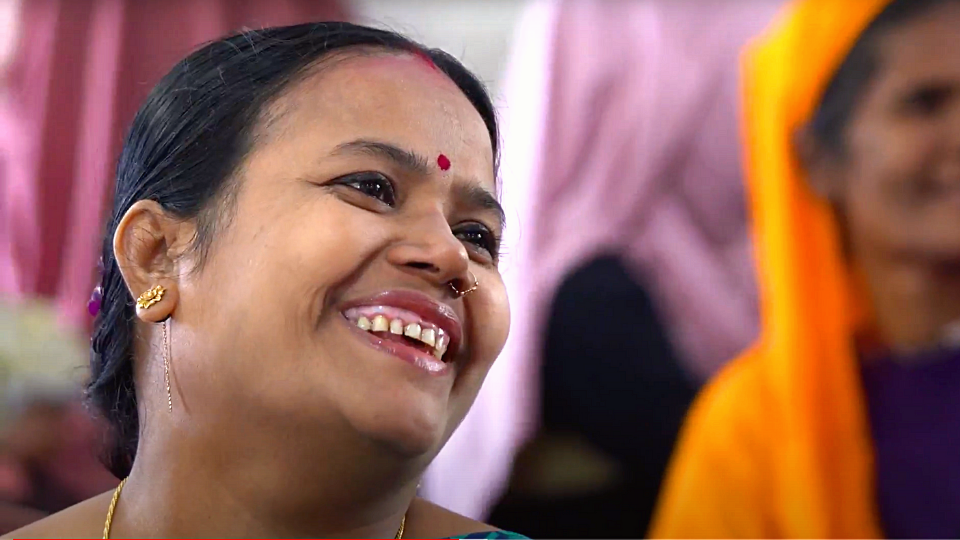 Gathering with Purpose
Each year, the sewing program's graduates reunite at a Christmas party. It is an event where past participants can reconnect with their fellow classmates and reflect on how their time in the sewing program has influenced their lives over the past year. The party hosts dance performances, dramas, food, and a message focusing on the birth of Christ.
Who is Christ to someone who grew up Muslim? To someone who grew up Hindu? Or Buddhist? He isn't one who remained in a building, but one who went out to the people. Christ in the highest heaven adored. Christ the everlasting Lord. Steeples raise high the cross. In a land with no steeples, our partners raise Jesus above other gods by making Him preeminent in their lives and standing for His name.
In America, steeples have a dual function as lighting rods. In Bangladesh, people who hold high the cross sometimes become lightning rods as well. Persecution of Christians is a real concern as believers receive the scorn of society. Your prayers and support allow them to be the church, sent to the people. A church with a living steeple.
Come Alongside Them?
Would you prayerfully consider donating to Bengali Women Training? Your partnership will ensure that women in Bangladesh will continue to not only have access to vocational training, but connection to Christ-centered community.
If you feel called to give, please click here.