The original version of today's post was published in the June 2023 edition of the CAMA eNewsletter.
Dear Friends,
Will you prayerfully consider giving a gift to the CAMA General Fund so that CAMA may continue to see lives transformed and communities restored in places like Guinea?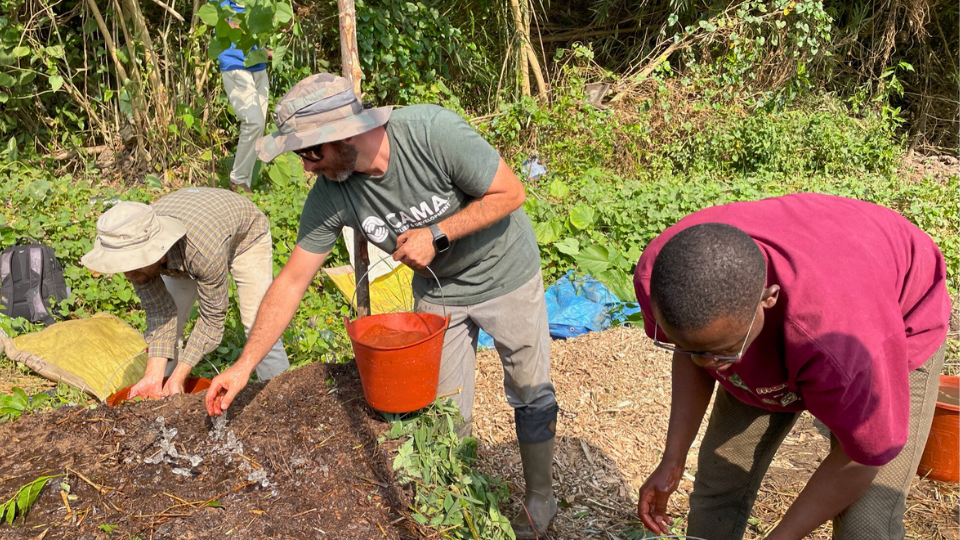 The Guinea Agropastoral Project
In 2015, a locally-led effort to come alongside the widows and children of those who had died from the Ebola virus led to the start of the Guinea Agropastoral Project (GAP). While working to respond to the outbreak in 2014, CAMA staff members Stephen and Lori Albright crossed paths with Jérémie, a local pastor with a heart for Christ and a desire to empower Guineans with self-sustainability.
"As it grew out of Ebola," said Stephen, "what has become known as GAP is a wholistic way of helping people use agriculture and animal husbandry to make use of the blessings that God has given us in Guinea and then utilizing that to help believers and nonbelievers learn how to make a living."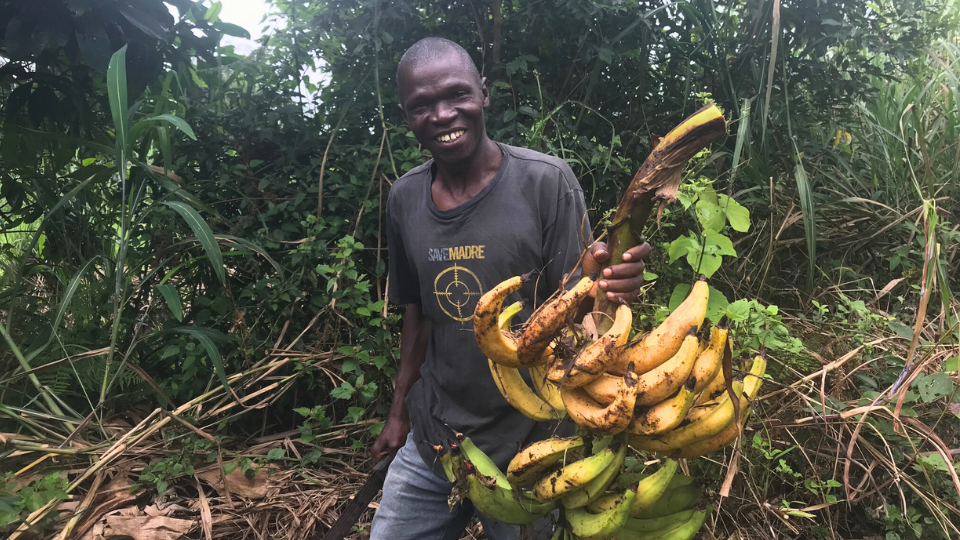 Almost eight years later, Pastor Jérémie's vision has evolved and expanded across the country. What originally began with helping vulnerable families learn how to best use fertilizer to provide extra income and put more food on the table year-round has expanded into a multifaceted ministry that is working to empower Guineans economically, physically, and spiritually. Through Macenta, the original GAP site, nearly 1,000 men and women have learned how to feed and support their families by growing crops and raising animals through sustainable, God-honoring methods. Soul care conferences that have been held as an extension of GAP throughout Guinea have enabled several thousand people to receive discipleship, choose Christ, and experience restoration through repentance. Over 75 people in local areas that are sorely lacking access to health care have recently been able to receive medical aid. As GAP has empowered families to improve their quality of life, Pastor Jérémie has been able to use biblical development seminars to teach local churches about how they can move towards self-sustainability and financial independence.
Reaching Unreached Places and People in Guinea
Today, through the partnership of the local church, development has begun on three new GAP learning centers in different climate regions of Guinea. These new sites will provide CAMA staff and the local church with opportunities to reach into areas experiencing economic and spiritual poverty, as well as the chance to come alongside cousin background believers found within the Fulani, an unreached people group scattered across West Africa. The Joshua Project lists the Fulani in Guinea as being over 99 percent of majority faith. "In the next few years, we're going to start moving toward where the majority of them live, using GAP as a vehicle to reach into their lives," said Stephen. "We'll be able to help train, help disciple, help put people back on their feet that are being persecuted, and [our work is] going to be right in the heart of where that persecution happens."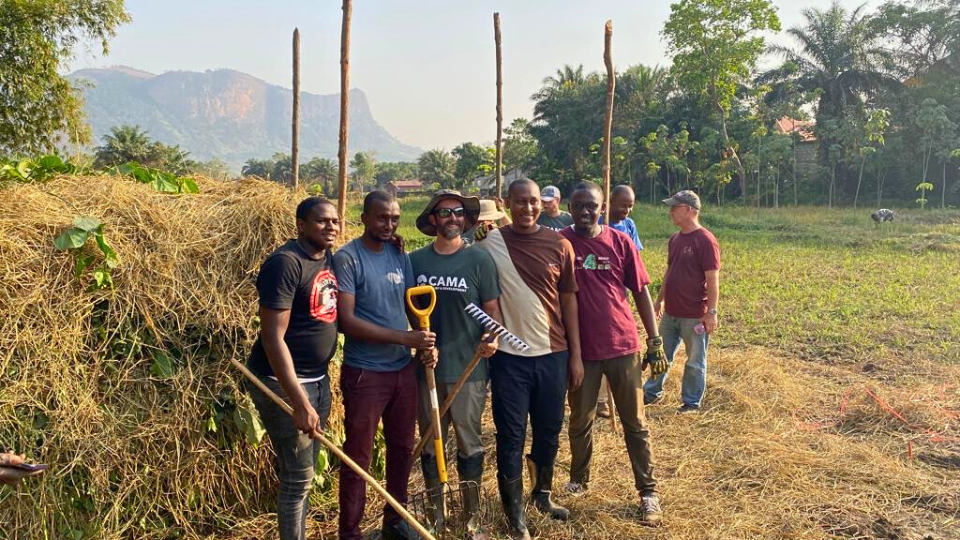 As the Lord has expanded GAP's influence across Guinea to reach the unreached, the impoverished, and the persecuted, He's called additional workers to tend to this field. Over the past four years, two new CAMA staff units have come to Guinea to support GAP's growth, with an additional unit currently finishing language school before joining the team. These families will serve alongside Pastor Jérémie and the Albrights to help GAP as it enters new areas and develops new sites.
Help Us Finish the Work?
God is at work in Guinea, and He is calling CAMA to help finish the work He has started. CAMA staff are answering His call and are working to see lives transformed and communities restored in the overlooked and hard to reach places. Through your support of the CAMA General Fund, you will help the Albrights, the Andersons, the Chapmans, and the Bickfords be present for this new chapter of GAP. Your continued partnership will ensure that CAMA staff in Guinea and around the world will have their traveling, moving, housing, member care, language school, cultural studies, continued education, and other living expenses covered so that they may be fully equipped to serve where God has sent them.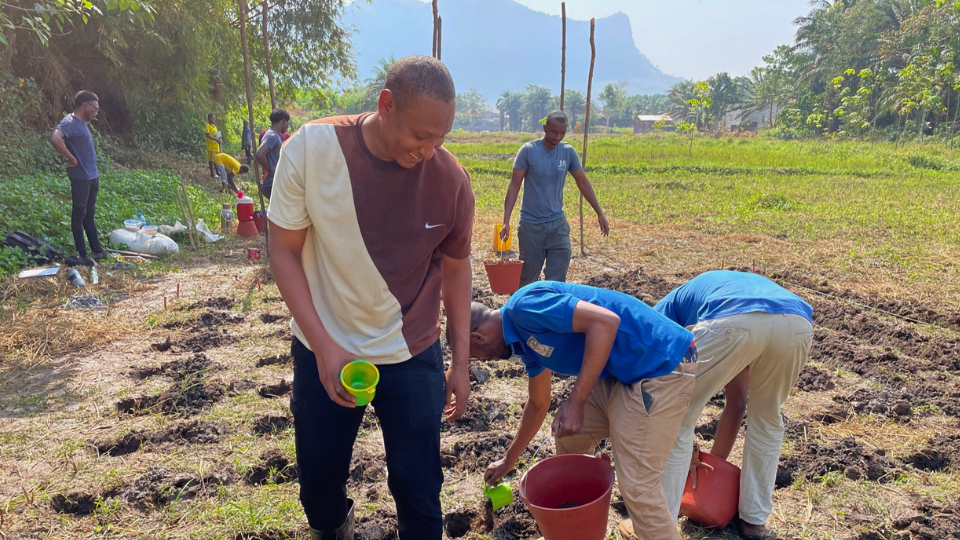 Your support of the CAMA General Fund will enable CAMA staff to continue investing in the individual, to continue empowering communities to recognize the value God sees in them, and to keep walking alongside others as they move toward becoming all that Christ intended for them to be.
Gratefully,
Ron and Lisa Ramsey, Co-Directors for CAMA Services