Updated August 13, 2017
More than 430 people have been confirmed dead after last week's earthquake.
The Alliance in Indonesia (the GKII), in partnership with CAMA, the C&MA in Australia, and the C&MA of Canada, have established a distribution base for relief in Lombok.
"Even if houses are standing, no one is sleeping in them," CAMA worker Buzz Maxey writes. "Today another earthquake shook us. Kids screamed. Women cried to God. We're trying to get some fun stuff going for the kids but also waiting for our soccer balls to arrive."
Buzz will be joined by four other workers on Monday. The team has three trucks of food, tarps, and water on the way, but supplies will run out quickly.
"This is going to be a long-term response," Buzz writes.
The GKII's relief and development foundation is identifying opportunities for the seven Alliance fellowships on the island to best help their communities. They also purchased a truckload of supplies that will arrive in the next couple of days.
---
Posted August 8, 2017
More than 156,000 people are displaced after a magnitude 6.9 quake struck off the Indonesian island of Lombok.
The death toll of 130 is expected to rise, and residents who lost their homes are sheltered in makeshift tents alongside roads. CAMA worker Buzz Maxey has arrived on the island to assess the damage and work alongside Indonesian church partners providing relief.
"There are desperate people stopping relief vehicles. Blankets, tarps, medicine, and water are very much needed. We fear disease from the bad drinking water," Buzz writes.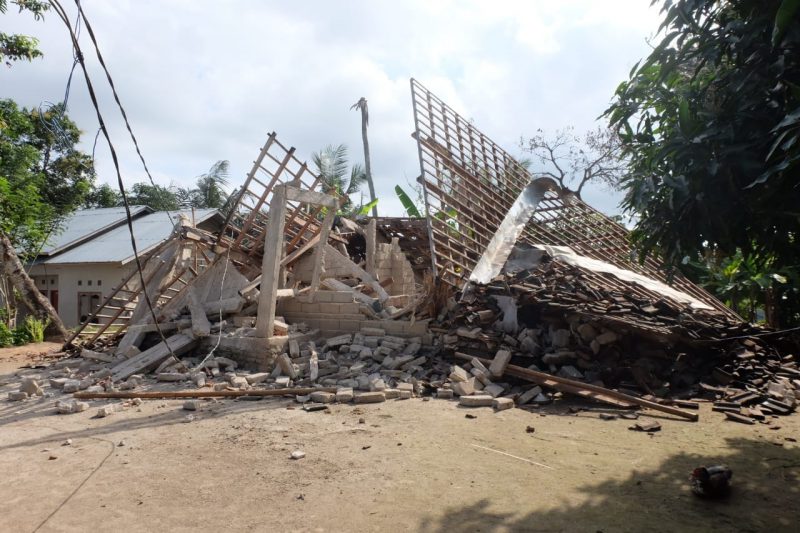 CAMA has released $5,000 to meet immediate needs. Supplies will be distributed through trusted Indonesian partners and local Alliance churches. After the initial assessment, our partners and staff will determine if CAMA should play a role in the recovery phase to rebuild homes and livelihoods. The recovery phase could last up to 12 months.
One Alliance worker in Indonesia writes, "The new national church relief and development arm is considering opportunities to assist, and we are hoping that our small churches in Lombok can respond in loving ways to their neighbors. This is a great opportunity to pray, love, and give in this land of 1,000 mosques."