Update from February 20, 2023
Local Churches Are Providing Relief
Over 46,000 have been recorded as lost after February 6's 7.8 and 7.5-magnitude earthquakes.
Because of your support of the Disaster Relief Fund, CAMA has been able to send funds through our Alliance connections to support churches in both Syria and Turkey. Thanks to your generosity, a small Alliance church in Istanbul was able to send members to Andana to buy and distribute relief supplies to families sleeping outside in tents at a local park. A church in Aleppo that has been serving Syrians since February 6 has continued to do so night and day both inside their church and in the local streets, delivering up to 500 meals a day. CAMA will continue to support our local Alliance contacts to empower churches in Syria and Turkey as we work on additional ways to come alongside people in Turkey.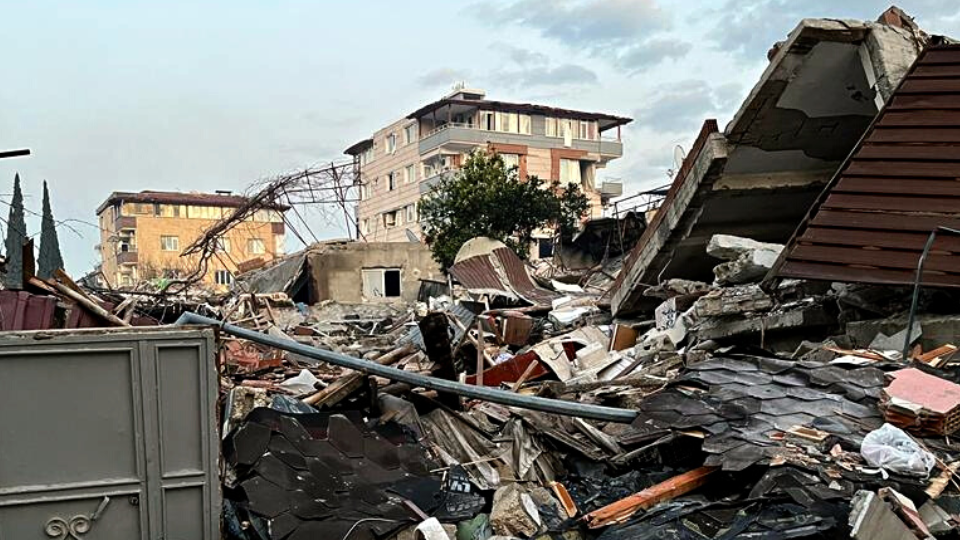 In the meantime, will you continue to pray with us for those who have been hurt by these disasters? Pray that aid would have a clear path to make it into areas that have been historically closed off to relief efforts. Pray that the Lord would protect the people of Syria and Turkey from the spread of disease as communities face crowded shelters, damaged sanitation infrastructure, and a lack of clean water. Pray that the Lord would continue to guide and empower the local church to help people process and recover in a healthy way.
---
Update from February 13, 2023
A Message from CAMA's Co-Directors:
One week after the devastating earthquakes that hit Syria and Turkey, the number of those lost has risen to over 33,000. CAMA Services is currently helping to get aid into Turkey through Alliance church partners while CAMA has been working to get funds into Syria to help Alliance churches purchase aid as they care for the victims of these earthquakes within their church buildings.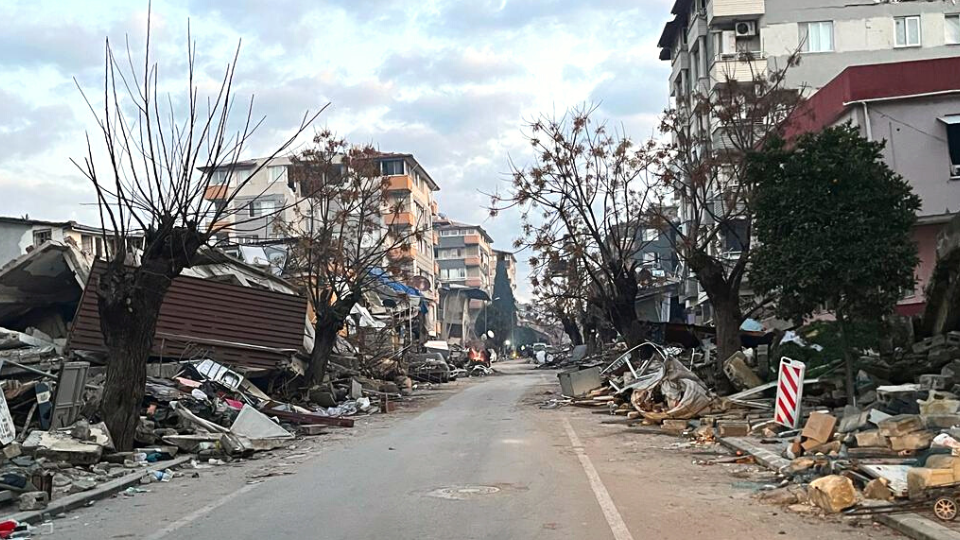 At present, many rescue workers on the ground are sleeping outside or in vehicles as they work to find as many survivors as possible within the debris before time runs out. Would you please pray for those working around the clock to save those still stuck in rubble? Pray that the Lord would guide their efforts and that those found would receive the medical, mental, and emotional care they need.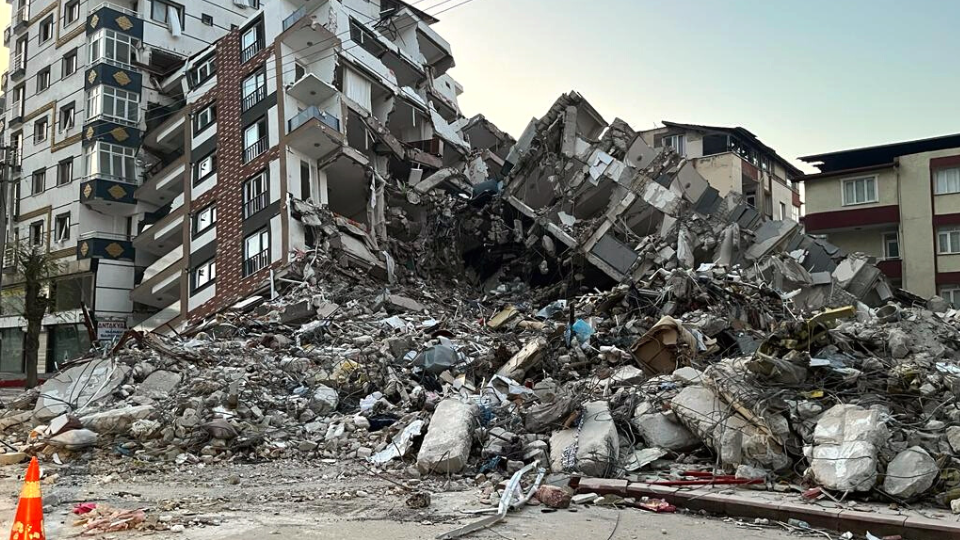 As we look to the days ahead, CAMA will continue to work with our local partners in both countries to keep meeting immediate needs. Please pray that the Lord would guide our focus as CAMA determines how we can come alongside our local partners in organizing a long-term response to this crisis.
If you feel called to give, please select the button below to donate to CAMA's Disaster Relief Fund.
Thank you,
Ron and Lisa Ramsey, Co-Directors for CAMA Services
---
Update from February 6, 2023
Will you please pray with us for the people of Syria and Turkey?
Multiple Earthquakes Hit Syria and Turkey
This morning, devastating 7.8 and 7.5-magnitude earthquakes struck throughout Syria and southern Turkey. Businesses, apartments, and homes were destroyed. Over 6,000 lives have been lost. CAMA's sources in Syria have informed us that churches in Aleppo and Latakia have opened their doors to provide shelter as local believers have mobilized to come alongside survivors. Food, medicine, shelter, and heat are in overwhelming need as winter weather has made recovery efforts difficult.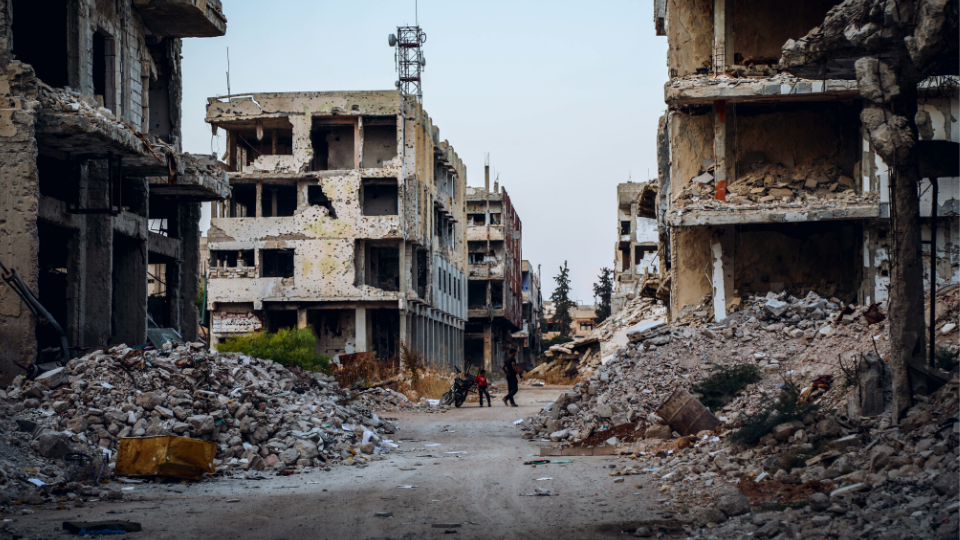 As CAMA looks into coming alongside the people of these regions, we will post updates to this page. In the meantime, please join us in praying for those who are working to find survivors in the debris, for those who are treating the injured, and for those who are still in need of care. Pray that the Lord's compassion would be upon the people of Syria and Turkey. Pray that He would bring comfort to them in their grief, that He would encourage and empower those who are coming alongside the hurting, and that He would direct helping hands to serve in the ways that He'd have them serve.
For those who feel called to give, please donate to CAMA's Disaster Relief Fund.