Today's post is written by CAMA worker Jason.
In North Sulawesi, one month ago, solid land turned into flowing mud after a series of earthquakes triggered an 18-foot tsunami.
Whole neighborhoods sunk into the ground on the Indonesian island. Over 1,800 people died, and more than 70,000 people were left homeless.
Among the rubble lay a C&MA church, partially collapsed, in the city of Palu. After three days of unsuccessful attempts, the Indonesian C&MA president finally reached the local pastor by phone. Though badly shaken, he offered his church as a center for emergency response.
And now it is.
In the place of tin roofing and a painted ceiling is a thin blue tarp. The tile floor, removed of rubble and swept clean, is piled high with water, rice, eggs, and other supplies.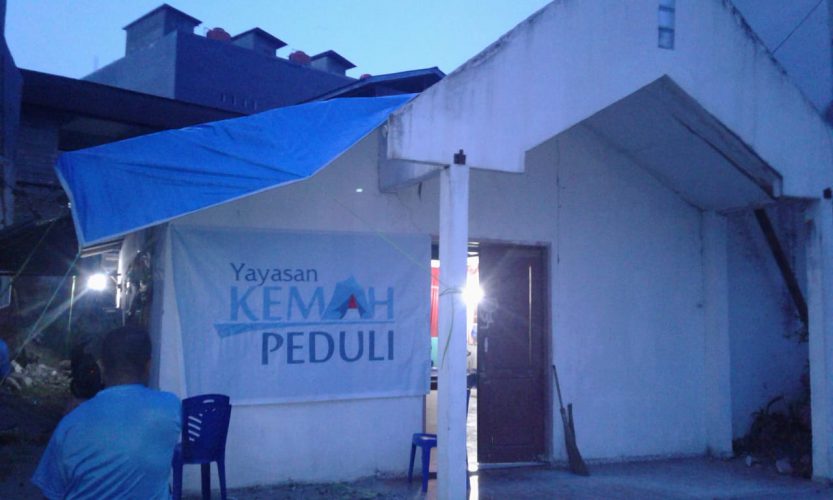 The Indonesian C&MA's relief and development arm, Tents of Compassion, moved quickly partnering with this local congregation. Students, faculty, and international workers at the Alliance Bible school loaded a truck full of supplies that arrived in Palu three days later. CAMA staff secured other supplies and sent them by ship.

In the first days, the team distributed supplies to 820 families.
A month later, supplies continue to arrive. Last week a truck arrived with 500 sanitation packets with soaps and towels for a whole family. As relief supplies pile up in some places because of divisions, our teams continue surveying hard to access areas with no regard for ethnic, religious, social, or economic divides.
Sounds a lot like the church in action.