Today's post was written by a representative of the Refugee And Immigration Network (RAIN) of the Alliance.
In September 2021
At the peak of the Afghan evacuation crisis, CAMA and RAIN of the Alliance partnered to provide small grant project support to Alliance churches and ministries seeking to welcome and show the love of Jesus in practical ways to Afghan families here in the United States—and welcome them we have!
From Salem, Oregon, to Sacramento, California; from the Twin Cities, Minnesota, to Pittsburgh, Pennsylvania; from Princeton, New Jersey, to Clarkston, Georgia; and on military bases in Virginia, Texas, and many other states—these are the places where Afghan families have been welcomed by Alliance churches, chaplains, and other ministries.
Most families come to us with only the clothes on their backs. Many had no time to even gather all their family members. They come to us longing for wives, husbands, children, parents, and other loved ones, not knowing if they are alive or dead.
As they come to us, Alliance family, we are there for them by sharing the love of Christ in concrete ways.
Together, our Alliance family and partners across the country have provided airport welcoming and transportation, funded and furnished apartments, provided food and clothing, secured medical care, coached in using public transportation, provided classes in English as a Second Language (ESL), offered after-school sports and other children's programming, shared meals, and helped overall to rebuild these lives.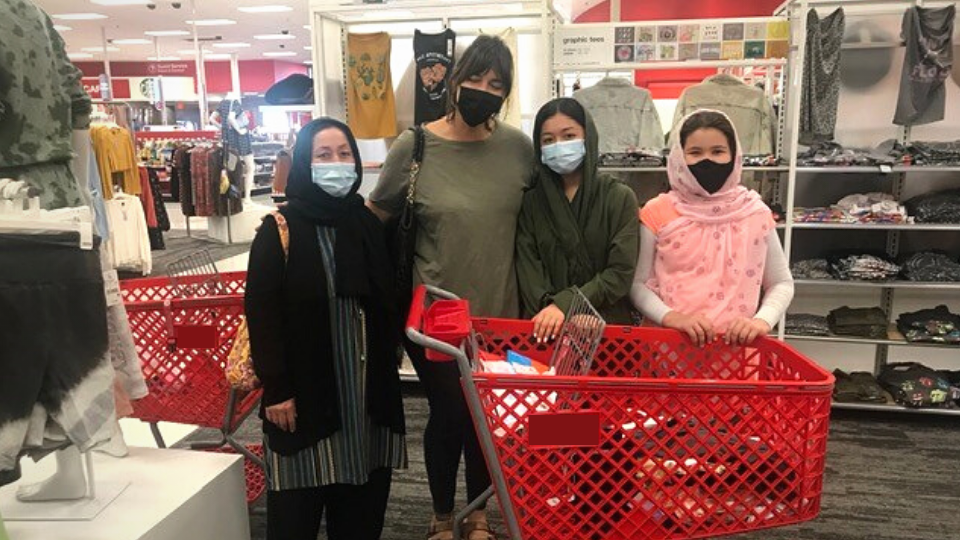 Will You Join Us?
This Christmas season, we have already begun to see a new wave of Afghan families arriving in desperate need of support. We are asking for your help in providing incoming Afghan families with lodging, furniture, housewares, food, clothing, and/or other essentials. Would you please consider giving a year-end donation to support Afghan families? Also, please pray for RAIN as we seek to encourage and equip our Alliance family in kingdom ministry for both immigrants and refugees.
---