Today's post is written by a CAMA worker in Southeast Asia.
Updated: September 14, 2020
On Sunday, September 13th at 2:25 pm, Et (Thepsulinthone) Vannalath entered into the presence of our Savior. He was surrounded by his family, friends, and coworkers as he drew his last breath here on earth. We rejoice that Et is now home in heaven and that he is free from pain and suffering. Et has gained victory through Jesus Christ.
---
Published: July 1, 2020
Will you join us in praying?
In Laos, Southeast Asia, CAMA helps women provide a supplementary income to meet their families' needs through CAMACrafts, a handicraft production business. Women use their traditional embroidery skills to make products that are sold in local and foreign markets, generating income as an aid to community development.
The general manager of CAMACrafts, Mr. Et, has been battling colon cancer since December 2017. He has undergone two surgeries and two rounds of chemotherapy at an oncology center 60 miles across the border in Thailand.
Et's cancer has returned again, but because of strict border closings due to the COVID-19 crisis, he has been unable to get official permission to enter Thailand for medical treatment. Care options for advanced cancer and adequate pain management are not available in Laos. Will you join us in praying for Et?
Et came to know true Hope through his work with CAMACrafts and has never turned back. Now he shares a testimony of answered prayer: Et has had so much difficulty managing his pain and has not been able to be very active; however, he knew that submitting documents to try to get permission to go to Thailand would require full days of visiting many different clinics, hospitals, and government offices; all while driving over bumpy roads in very hot, humid weather.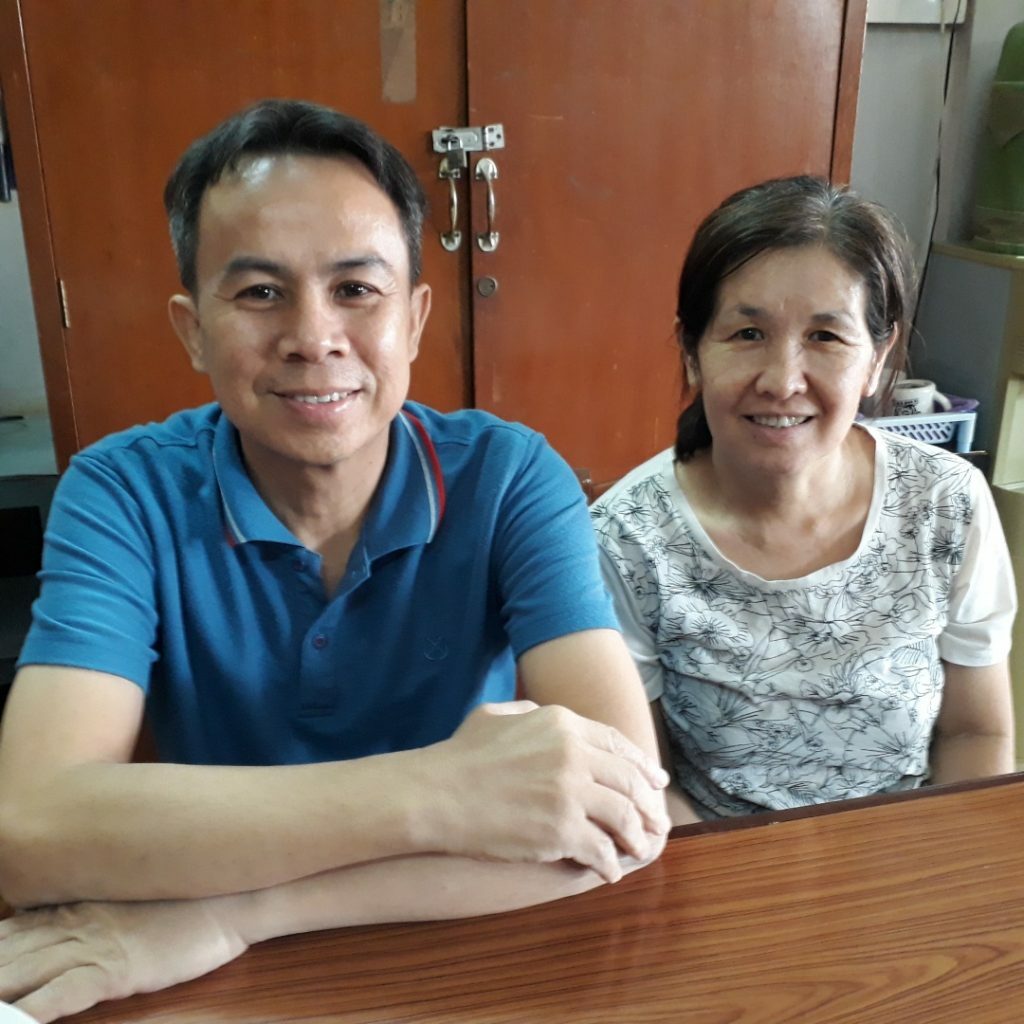 One night he prayed and begged God that he wouldn't have too much pain the next day. He prayed that it didn't matter if the pain came back in the evening, but for the day he needed to be pain free to do his many errands.
He was quite emotional as he told us that the following day his pain was very slight, and he did not have any problems being active. He gave glory to God for His direct answer to a very specific prayer.
At the time of writing, it seems that Et will not be given permission to cross the border.
Please pray with us:
– that God would touch Et's body
– that Et would have courage and peace through this ordeal
– that Et would receive compassionate care in Laos
– that Et's family would be comforted
– that through Et those around him would know the hope of glory, which is Christ in him (Colossians 1:27, paraphrased)
Thank you for your prayers.