One year ago when the pandemic began shutting things down, our Alliance church family in Indonesia ramped things up.
Across the archipelago, church volunteers and Alliance international workers, including CAMA staff, handed out over 4,500 masks, 650 face shields, and 25 water filters. They distributed soap and basic food items to hundreds of families. Local partners bought sewing machines and materials and began making masks while their teammates distributed them. The church served dozens of communities in the name of Jesus.
Here are some of the creative programs CAMA could partner in as local churches reached out across their country during a critical time:
Public Awareness
The Public Awareness campaign was one of the initial actions in Indonesia. The team handed out over 500 flyers and hung 100 banners to promote ways to practice good hygiene and health during a pandemic. The public awareness materials were well received by churches, neighborhoods, and local governments. The next wave of materials included ways to save money and cut expenses during an economic crisis.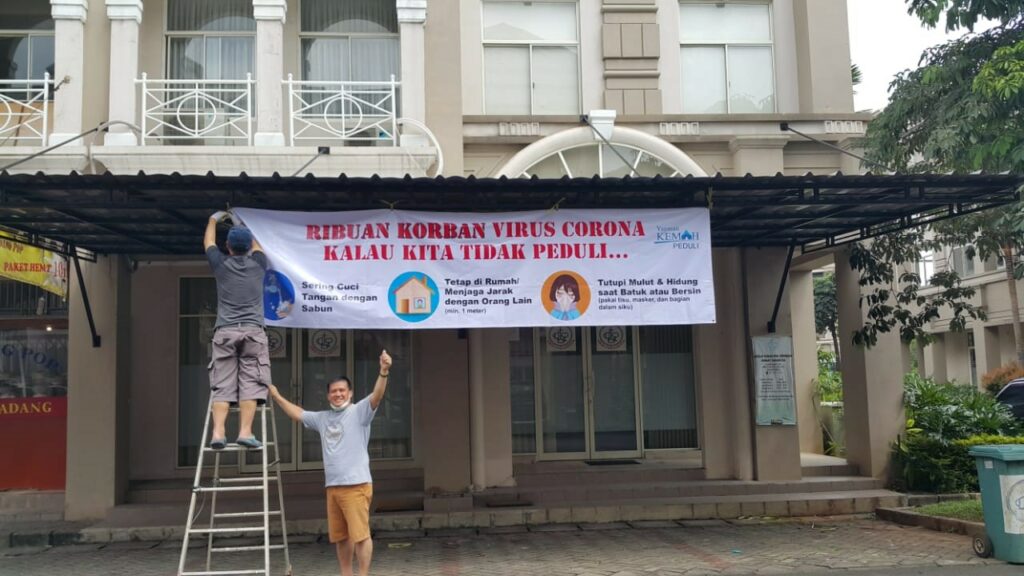 Let's Garden
The project "Let's Garden" was started in conjunction with an urban Alliance church. Originally, the team planned to supply young adults in the local church with seeds and pots to share with their neighbors. However, the team adjusted the program when they learned that many of the young adults didn't know how to garden in an urban setting. So instead they supplied pots, water spinach seeds, and instructions. Once the young adults had practiced gardening on their own, they could apply for a second wave of the program and receive supplies to teach their university friends or neighbors.
Garden Startups
Four Bible schools in Indonesia enrolled in gardening programs. Each school wrote its own proposal and plan on how their students could learn to garden. Students and professors cleared ground and planted vegetables to help relieve some of the financial burdens during this time. One school also started beekeeping to collect honey.
Another program empowered local pastors to support themselves financially and bless their communities through their gardens. Fifty-four pastors enrolled in the program and received funds to begin their gardens.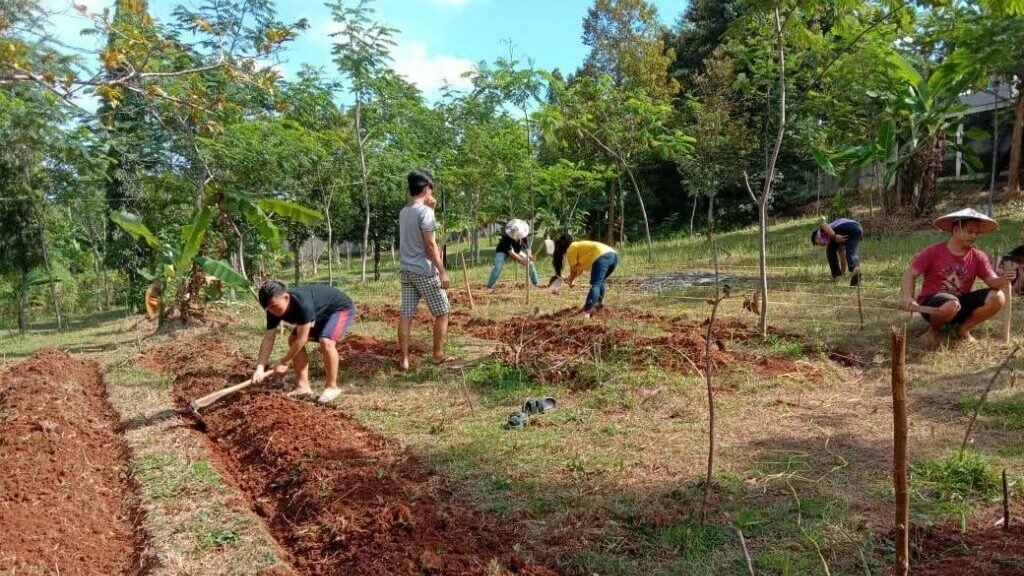 Vouchers
Teams in Papua used a voucher program to distribute seed. On another island, a team used vouchers to provide teachers with reading glasses and to provide children with school supplies. The program is allowing teams to work together to meet the specific needs of people in their community.
Village Food Distribution
Church volunteers distributed packages of food to families in five different villages, focusing on widows or families where the father was unemployed. Bible school students helped with the program to bless people with vegetables, eggs, rice, and other small items. The church took the opportunity to build relationships and share the gospel of Jesus.
Love One Another Foundation
With a CAMA grant, Love One Another Foundation responded quickly to the needs of their community. Over 100 individuals received grocery voucher cards and another 150 received clean water filters. The foundation also assembled and distributed 110 family garden packets. One small business owner received a grant to buy supplies to restart her business, and one family constructed a chicken coop to raise laying hens.
Gifts to CAMA's COVID-19 relief efforts supported many of these initiatives. Thank you!