In the wake of the Ebola outbreak in West Africa, Hope Clinic, through funds provided by CAMA, is providing Ebola awareness and prevention training to villages in southern Guinea. To date, 718 families in two provinces have benefitted from this training.
CAMA received an update on this training from Eau de la Vie (Water of Life), a local non-government organization that CAMA helped launch. Eau de la Vie administers Hope Clinic. An adaptation of the newsletter and prayer requests is below, or read the original in French here.
Eau de la Vie
We are grateful to God, the Creator of the universe, for His support to those of us in Guinea, West Africa who are suffering from the Ebola fever ravaging the country. Guinea is surrounded by Liberia, Sierra Leone, and Côte d'Ivoire, all of which are suffering from the Ebola epidemic.
As the Lord tells us in Matthew 14 :14, we are convinced that He will have compassion for us Guineans, giving us health that comes from Him.
Since July 15, 2014 the non-government organization Eau de la Vie appointed six representatives to raise awareness of the Ebola virus in the N'Zérékoré area, specifically in the Lola, N'Zérékoré, and Yomou provinces.
The representatives are teaching local people to wash their hands using soap and to purify their drinking water with chlorine.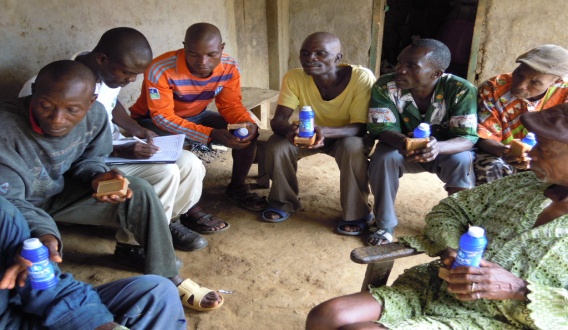 Awareness Training
During the training sessions, many people have asked if we are really in the midst of an epidemic. "Is it true that this disease has no cure?" they ask. When we tell them that yes, it is true, they exclaim with great sadness, "Then we must take refuge!"
Our hearts went out to the people living in the sub-prefectures of Bossou and Bounama, located on the border with Liberia. They were distraught by what they saw and heard from Liberia and are looking for places of refuge. Everyone wanted the soap and chlorine that we brought, although we did not have enough to go around.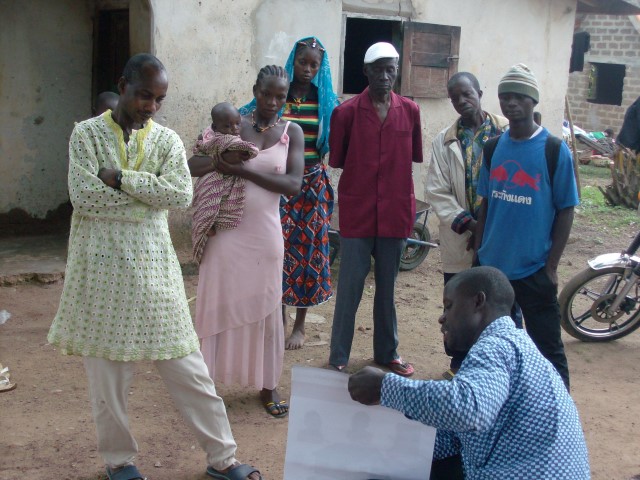 Prayer Requests
Pray for the people of Guinea. In the past people did not believe that the Ebola virus existed and said it was only a political move by the government, but now everyone understands how serious the situation is.
Pray for N'Zérékoré province, where Hope Clinic is located. No cases of Ebola have been reported there to date, but it does border Liberia and other provinces with confirmed cases.
Pray for the Hope Clinic representatives conducting the training sessions. Health workers are often at great risk of contamination in epidemics.
Pray for the training team. Guinea is in the midst of the rainy season and travel is difficult. Rains make travel by motorbike particularly dangerous. At times the team is forced to stay overnight in villages until the weather clears.
Pray for the awareness training program as it continues.
Funds for the Ebola awareness and prevention training are being provided out of the CAMA Ebola Crisis Fund. Join the effort here.