Today's post is written by CAMA worker Stephen Albright serving in Guinea.
There are zero active cases of Ebola in West Africa. Yet, there is still a chance the virus remains in the fluids of those who have somehow recovered. This disease could reappear for a survivor at any given moment—even a year after being "healed."
In this uneasiness, we continue to see God use the Ebola project to empower Christ-followers and impact villages.
C&MA pastors in Guinea are seeing their congregations seek to live day-to-day with their neighbors. Before the Ebola crisis, this wasn't a priority. Now Jesus followers are purposefully joining their neighbors in everyday activities like planting fields. In return, neighbors are coming to their doors to ask for help in other areas too.
Guineans devastated by Ebola are seeing the Kingdom of God. This "going and being with their neighbors" is bearing fruit. And the church is becoming known as a place to trust.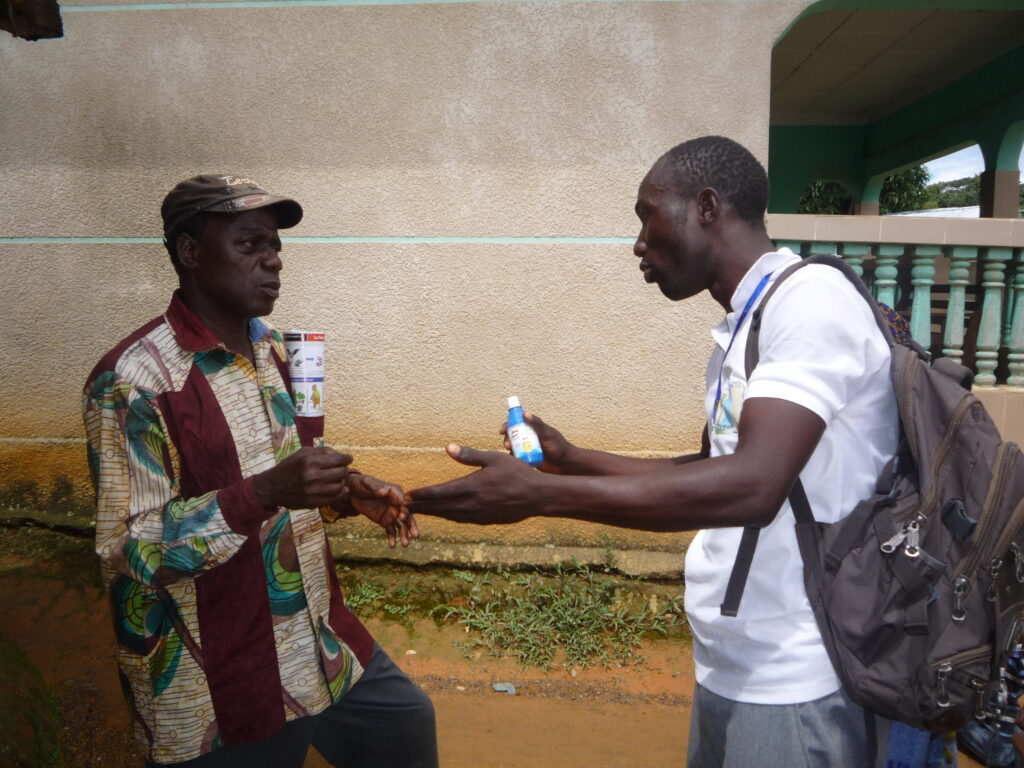 Pastor Jeremie Boré, the National Coordinator of the C&MA Church of Guinea and the liaison with CAMA Services, tells this story:
Fanta Camara is an Ebola widow. Her late husband was a chauffeur of the city's Director of Prefectural Health. He became infected when the director's wife contracted Ebola after helping deliver a baby. Neither survived.
Camara's in-laws blamed her for the death of her husband. They took away everything she had. She felt cornered by the prospects of poverty and living in a city where it is hard to make a living. She decided to move 22 kilometers away to a small village.
In this village, she was completely taken by surprise by Samuel, a local follower of Jesus. He came and presented condolences for the death of her husband. She was touched by this act of love as no one had yet shared her sorrow. She began to explain her situation and her hope to plant a rice field to feed herself and her two children.
Samuel felt called to help and asked the Ebola project for support. Samuel assisted Camara with the planting in June 2015 to the harvest in November 2015. Of the whole village, Fanta was the only person to have a good harvest. The entire village's population was touched by the efforts of Samuel who helped to work the soil and bring in the harvest.
Like Nicodemus who came to Jesus, the village chief later visited Samuel's house three times. On one of those visits, he asked Samuel to help him with his fields too. This is unheard of—a chief of the majority religion coming to a Jesus follower for help.
As Pastor Jeremie said, "Joy has come to the village of an Ebola widow."
Pray that God would be glorified in this village.
Pray that the Holy Spirit would be our guide, as this is the first time a Christian has been asked to help in this village.
Pray that by "working together" the chief and Fanta Camara would come to know truth.
Pray for Samuel. The chief wants this to be the beginning of helping other farmers improve their harvests too.
We also ask that you continue to give to the Ebola project. The Ebola Crisis Fund provided Samuel the funds to help his neighbor and in turn show a whole village Christ's compassion. Give today.
"Each of us should please our neighbors for their good, to build them up." – Romans 15:2