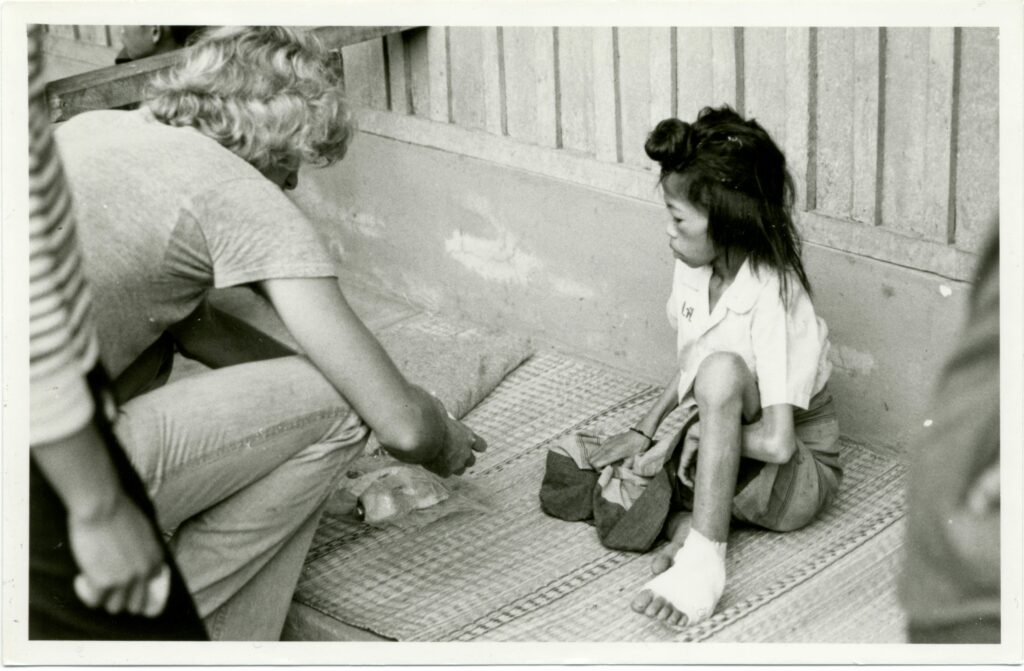 CAMA began in 1972 as an outreach to refugees from Southeast Asia's war-ravaged countryside. When the war ended in 1975, refugees fled to camps in Thailand where CAMA provided food, clothing, medical care, job training, and a verbal witness to the truth that God's Son died and rose again for us. Many who found Christ in the camps returned to their home countries to be the seed of local churches which demonstrated Christ's compassion for people's physical and spiritual needs.
In the 1990s, CAMA sent a team to Kosovo to minister to those whose lives were scarred by the war in the Balkans. Today, CAMA workers continue to reach out to families affected by the war through counseling services, an occupational therapy clinic for those with physical and mental disabilities, English training, and a recycling company to provide meaningful work and income to the unemployed.
Today, CAMA continues its work with refugees by offering relief to displaced Syrians in the middle East. CAMA workers and the local Alliance pastor bring basic supplies such as mattresses and gas stoves to refugees. They visit refugees in their homes, a sign of respect in Arab culture, and are often able to pray with them. "Houses and hearts are open to us," says the national pastor. "Nothing is accidental. The Lord is moving people from area to area for a purpose." The team is considering how they can provide educational services and employment opportunities for refugees as they move from immediate relief into the rehabilitation phase.
Join with us in bringing the news of God's love to refugees. We covet your prayers for our team of CAMA workers and nationals in the Middle East. You can support their work by making a donation to the Syrian Refugee Relief Fund. If you are interested in a short-term mission opportunity to serve Syrian refugees, contact Envision, the short-term ministry office of The Alliance.