Cases of the Ebola virus have now been confirmed in N'Zérékoré, the provincial capital located just a few miles from Hope Clinic in southern Guinea.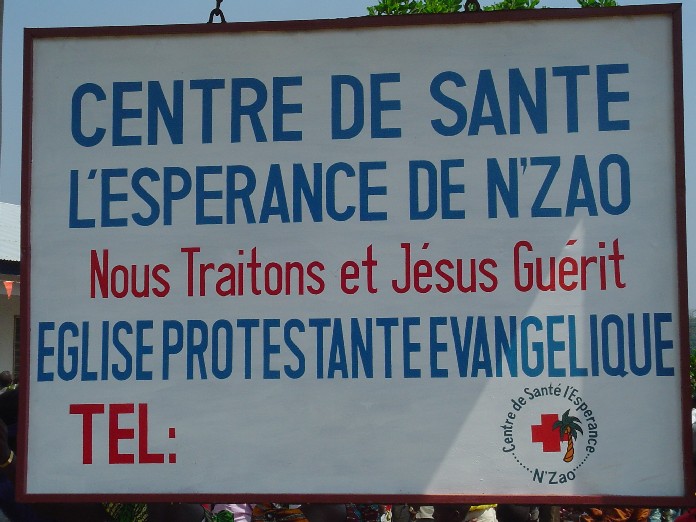 While no cases have been seen at Hope Clinic itself, staff are now implementing higher-level precautions.
In addition, Eau de la Vie (the non-government organization that CAMA helped launch and which now administers Hope Clinic) is ramping up its Ebola awareness and prevention training program in the area. This is in addition to the 718 families that have already benefitted from this training.
CAMA will be sending additional funds to Eau de la Vie to support the Ebola awareness training. You are invited to join in by supporting the Ebola Crisis Fund.
Please pray for the people of Guinea, Liberia, and Sierra Leone.
Below is a translated letter from a doctor on staff at Hope Clinic:
Thank you for your email and your prayers to God for us.
The resurgence of the Ebola epidemic is now alarming and disturbing.
We held a crisis meeting of the Management Committee this morning, during which we implemented many precautionary measures to avoid Ebola infection. Beyond these precautions, our hope is in Jesus Christ.
Pray for us:
That in the end God might stop this violent epidemic;
That the Lord Jesus would protect his servants – medical, paramedical, administrative, and others – at Hope Medical Center in N'Zao; and
That God would deliver our three nations (Guinea, Liberia, and Sierra Leone) that are affected by this epidemic.
God bless you.
Thank you,
Dr. Siméon
Map image credit: 

Nations Online Project

.